BJ162
Side Clamps
Spiral cam edge
Product Types
---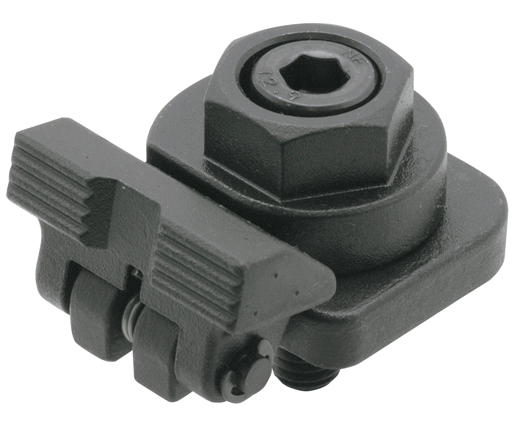 Part Options

---
Description
---
These cam edge clamps offer a low profile design, high holding forces and easy to use operations. The low profile and small size allow for faster set up and more parts per load. Turning the cam nut on the top of the clamp forces the serrated jaw forward and downward against the workpiece. Easily installs with a socket head cap screw. The body and jaw are made from SAE-4140 alloy steel, heat treated with a black oxide finish. The cam is made from SAE-4135 alloy steel with a black oxide finish.
Media
---
Selected Part
---
Generating CAD viewer. Please wait...
No file is available for download.
Request A Quote
---
---