Quick Change Flex Clamping Locators
Flex locators are locating elements for changing various attachments and both small and large fixtures. The tapered pins and receiver bushings allow easy operation and excellent repeatability. Flex locators provide locating and clamping in one operation.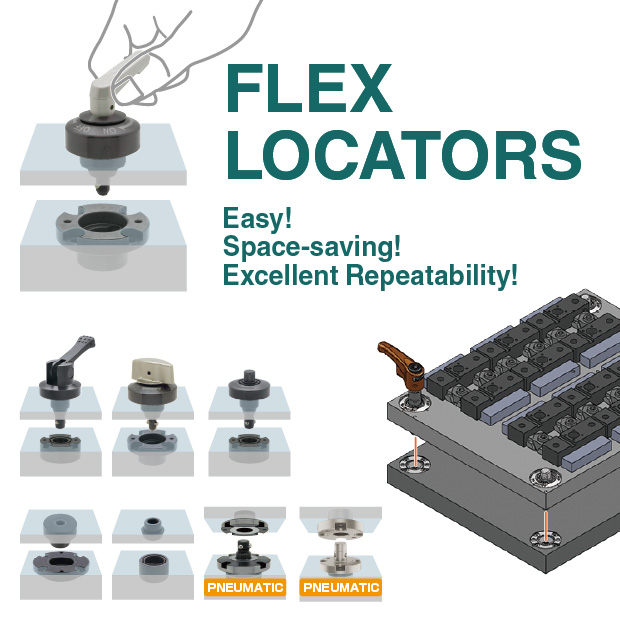 Flex Locators Demonstration Video
Flex Locator Features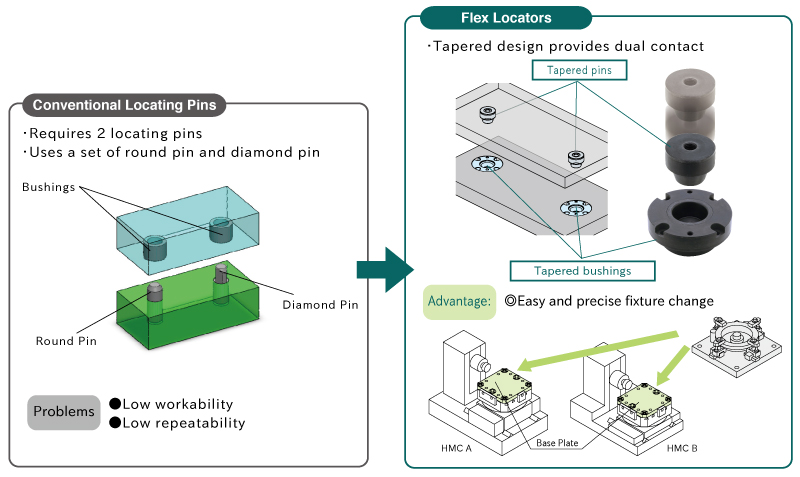 Easy
The tapered design provides efficient locating. The movable tapered receiver bushings allow precise dual contact with easy processing of mounting holes.
Space-Saving
The compact tapered pins and tapered receiver bushings reduce wasted space.
Excellent Repeatability
Provides the locating repeatability at 10µm or less with low cost.
Types of Quick Change Clamping Locators
Clamping Locators Lineup