Pneumatic Zero Point Clamping Devices
Eliminate fixture setup time & machine down time!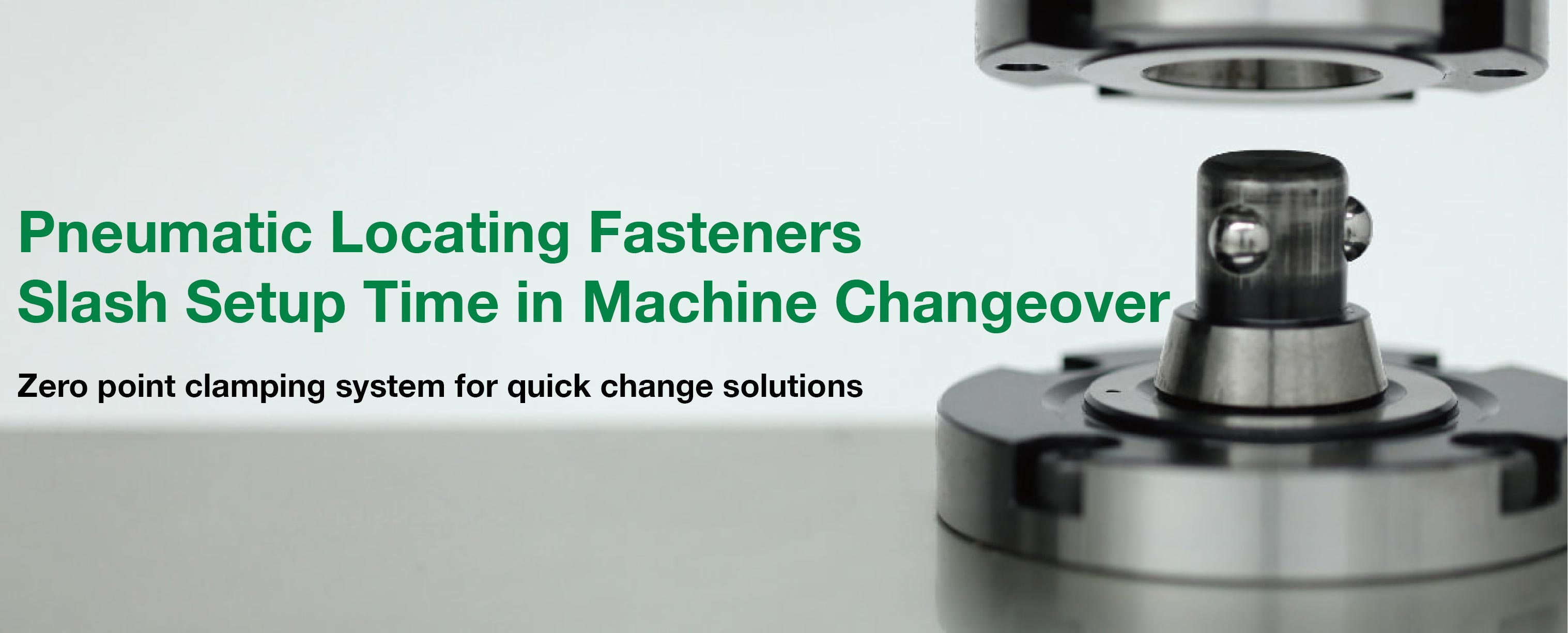 IMAO Fixtureworks' Flex Locators is a zero point pneumatic clamping system that provides quick change of fixtures or tools within 0.003 mm accuracy. Pneumatic clamp and quick locating eliminates setup time for frequent changeover of fixtures, plates and tooling on automation machinery.