04234
Cam Levers
Plastic handle, quick lock
Product Types
---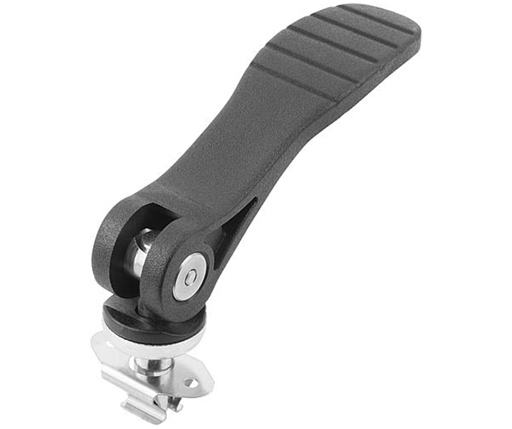 Part Options

---
Description
---
These cam action lever fasteners allow for quick fastening and unfastening without the use of tools in thin material. The spring clip is mounted to the base. The cam lever pin is inserted into the spring clip and turned 1/4 turn to engage the pin into the clip. As the lever is pushed downward, the pin is drawn up for secure fastening against the spring clip. Pulling the lever up releases the pressure to allow for adjustment or removal of the cam lever. The handles and thrust washers are made from glass fiber-reinforced plastic. The pin is made from steel. The spring clip is made from stainless steel. The holding force is 112 lbs.
Selected Part
---
Generating CAD viewer. Please wait...
No file is available for download.
Request A Quote
---
---