061x
Clamping Grip Knobs
Palm grip, cast iron, blind, thru or no hole
Product Types
---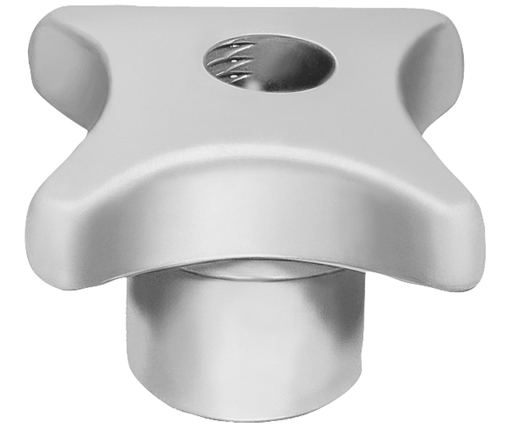 Part Options

---
Description
---
By loosening the knob about 1/2 turn, the knob can be tilted at an angle and disengaged from the threads so it can be pulled off a stud rather than unthreaded. They are ideal for quick changes in light duty applications. The stud must be several mm longer than H dimension. Made from cast iron with a tumbled finish.
Selected Part
---
Generating CAD viewer. Please wait...
No file is available for download.
Request A Quote
---
---