AMWF-W
Pneumatic Clamping Locators
Flex type, straight or tapered pneumatic pin
Product Types
---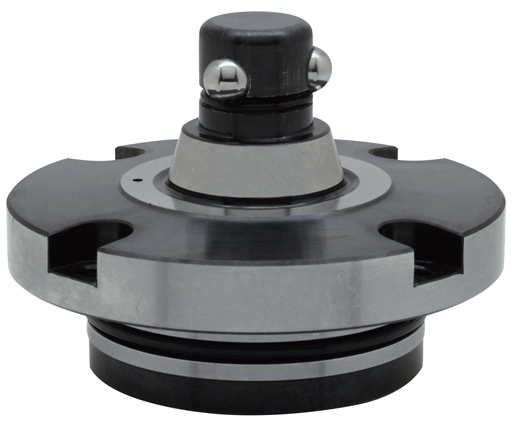 Part Options

---
Description
---
These ball locking pneumatic flex locator pins are used with AMWF-BU series flex locator receptacles for locating and fastening in a wide range of tooling, fixturing and assembly operations. The bushing is centered and clamped when the three balls are pushed out for high locating repeatability. When air pressure is applied, the balls retract into the pin, allowing the pin to be released from the receptacle. Locating repeatability is +/- 0.003 microns. The body is made from SAE-4140 steel with an electroless nickel plated finish. The balls are made from SUS440C stainless steel. The cylinder is made from SAE-1045 steel.
Media
---
Selected Part
---
Generating CAD viewer. Please wait...
No file is available for download.
Request A Quote
---
---
---