MB-31x/38x
Form Holding Clamps
ID holding
Product Types
---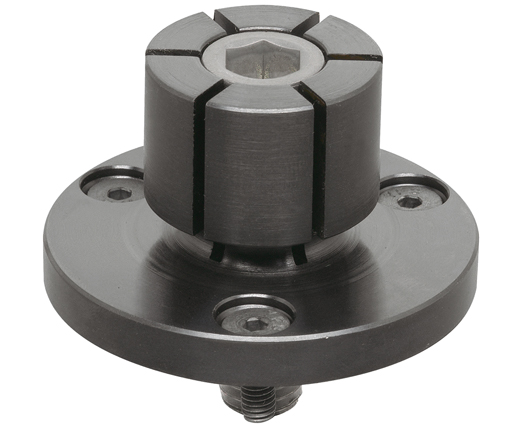 Part Options

---
Description
---
These low profile ID expansion clamps are an ideal way to hold multiple parts on an inside diameter for multiple machining on a vertical or horizontal machining center. Ideal for secondary operations on lathe parts, and for palletized setups. ID Expansion clamps can hold internal diameters from under 4.1mm to almost 254mm. User can machine the mild steel clamp to match the bore of the part ensuring proper fit. The clamps can be quickly tightened with a hex key or can be mated to hydraulic pull cylinders for automation. The clamp is made from 12L14 steel with black oxide coating. MB-38550 clamp is made from 7075-T6 aluminum. The clamp screw is heat treated. Mounting screws are included.

NOTES FROM PRODUCT TABLE
*T1 - (3) Mounting Screws included. (4) Mounting Screws included with 38500 and 38550.
**D2 - Minimum diameter the "D1" dimension can be machined or turned down to.
Selected Part
---
No file is available for download.
Ask the Expert
---
---