CP-C
Indexing Plungers
Adjustable clamping knob, steel plunger, with lockout
Product Types
---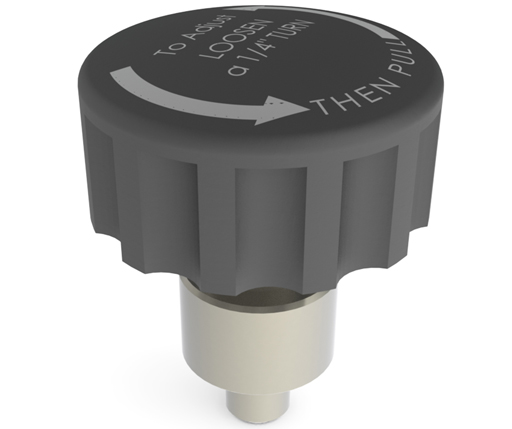 Part Options

---
Description
---
These spring loaded adjustable clamping pins allow for quick clamping and release. Once the pin is engaged, turning the knob allows the pin to tighten down on the workpiece or further extend the plunger in the locating hole. Because it can be quickly adjusted, it is ideal for applications where there is variance in the part being held. Pulling up on the handle retracts the plunger fully into the housing. The setscrew on the housing allows you to lock the plunger at a set depth for repeated operations and prevents the mechanism from coming out of the housing. Plunger is made from 1038 steel providing a tensile strength of 90 to 95 KSI. The housing is made from unplated 12L15 steel for welding to fixture. The handle is plastic. The plunger and hex are zinc plated.
Selected Part
---
Generating CAD viewer. Please wait...
No file is available for download.
Request A Quote
---
---
---