QLPU
Push Clamps
With or without handle
Product Types
---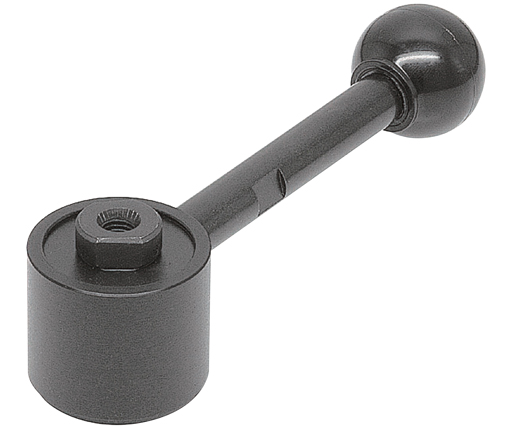 Part Options

---
Description
---
By rotating the handle, the center piston rises to exert pressure against a clamp or workpiece. Releasing the handle lowers the piston allowing the user to release the pressure and remove the workpiece. The tapped hole in the piston allows the user to customize the tip to fit the application or allow for additional height. Can be used in the horizontal or vertical position. Four screws and two locating holes allow for secure fastening and precision locating. Mounting bases are also available to provide top side mounting and height adjustment.

The cam is made from SAE-4140 alloy steel. The piston is made from SAE-1045 alloy steel. Parts are heat treated with a black oxide finish. The handle knob is made from black plastic.
Media
---
Selected Part
---
Generating CAD viewer. Please wait...
No file is available for download.
Request A Quote
---
---