QLRCS
Clamp Bars
Use on QLRC/QLRCF thrust clamps
Product Types
---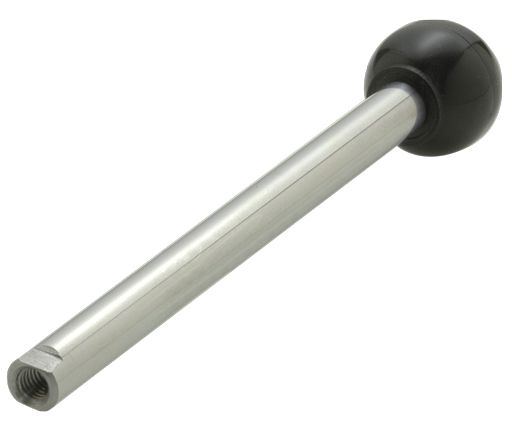 Part Options

---
Description
---
These clamping bars are used with thrust clamps. The clamping bar has a tapped end so it can be fit with a custom tip. The clamping bar can be cut shorter to meet the users need. If the user is making a custom clamping bar, it is recommended the outside diameter is finished to an h9 or better tolerance to insure proper fit. The bar is made from SAE-1045 alloy steel with chrome plating. The handle is black plastic. For the QLRC-08 clamps, use the 8 mm clamping bar, for the QLRC-12 clamps, use the 12 mm clamping bar.
Media
---
Selected Part
---
Generating CAD viewer. Please wait...
No file is available for download.
Request A Quote
---
---