QLPCT
Thrust Clamps
Precision style
Product Types
---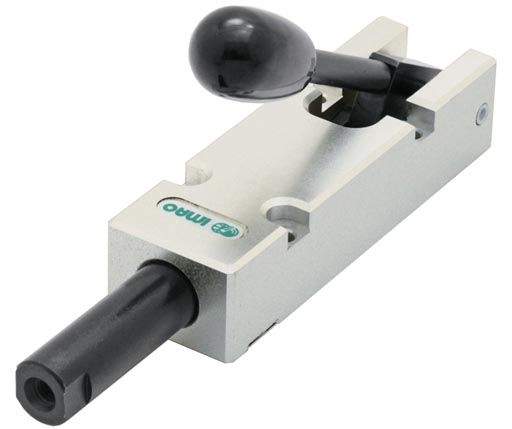 Part Options

---
Description
---
Precision thrust clamps can clamp at the same position by precise projection of clamping bars. The spring-loaded clamp provides constant clamping force. The handle features a click alert to indicate complete clamping. The clamping bar has a tapped end so it can fit with an attachment. Mounts from the top with four mounting holes. Handle is replaceable. Body is made from AC7A anodized aluminum. The clamping bar is made from 1045 steel. The knob is made from black phenolic plastic.
Media
---
Selected Part
---
Generating CAD viewer. Please wait...
No file is available for download.
Request A Quote
---
---