BJ500
Adaptors
Serrated, steel
Product Types
---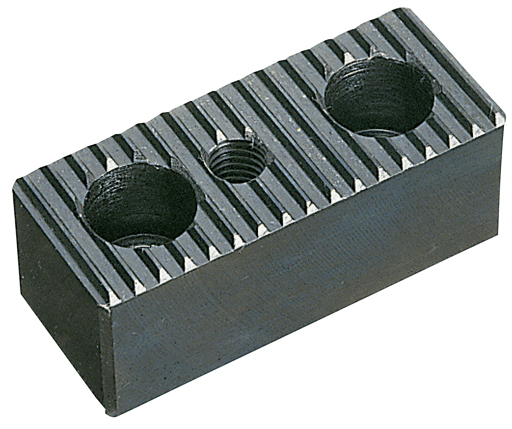 Part Options

---
Description
---
These serrated grippers are used with our adjustable toe clamps (Series BJ101) and adjustable slide clamps (Series BJ102). They are serrated on the top to match the serrations on the bottom of the clamps. These serrated adaptors are ideal for raising the height and firmly positioning these clamps. They have a tapped hole to mount the clamps. The adaptors mount with socket head caps screws. Made from steel with a black oxide finish.
Media
---
Selected Part
---
Generating CAD viewer. Please wait...
No file is available for download.
Request A Quote
---
---