05912
Toggle Clamps
Vertical, straight base, steel body, with or w/o safety lock
Product Types
---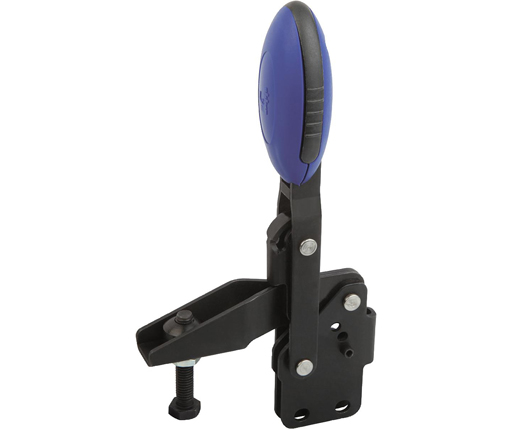 Part Options

---
Description
---
Kipp toggle clamps offer a high quality, durable alternative to standard toggle clamps. The non-slip ergonomic handle allows for easy and comfortable use with smooth edges to prevent snagging. These clamps feature high quality bushings that won't score and are designed to withstand over 300,000 cycles. They also offer a stop pin that can be moved to vary the handle and clamping opening to best meet your application needs. They operate very smoothly without slop or play during clamping and unclamping while providing constant operating forces. Their attractive appearance provides a high quality look to finished products. The handle is made from high quality polyamide. The clamp element is nitro-carburized with a non-reflective black oxide finish.
Media
---
Selected Part
---
Generating CAD viewer. Please wait...
No file is available for download.
Request A Quote
---
---
---