NCCx
Ball Lock Pins
Recessed handle, 300 series or 17-4 stainless shank
Product Types
---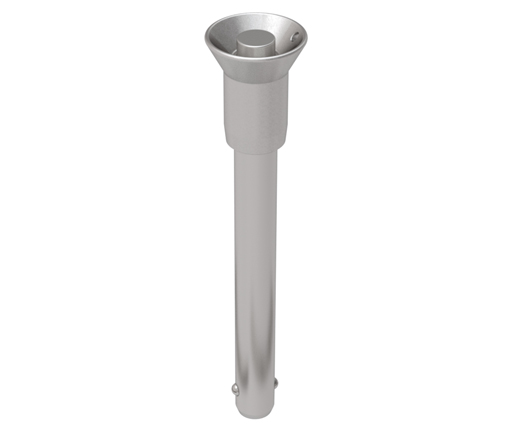 Part Options

---
Description
---
These positive locking quick release pins have a wide range of applications in fastening, locating, and alignment applications. The pins will not release until the button on the handle is depressed. Once the button is depressed, the balls retract into the shank allowing the pin to be inserted or removed into or out of a hole. The shank material is 17-4 stainless steel. The handles are designed to prevent accidental release and are machined from 303 stainless steel. These pins are not supplied with stainless steel split rings. Pins in other grip lengths are available as special orders.
Media
---
Selected Part
---
Generating CAD viewer. Please wait...
No file is available for download.
Request A Quote
---
---
---