xFR
Receptacles
Use with ball lock pins, stainless steel
Product Types
---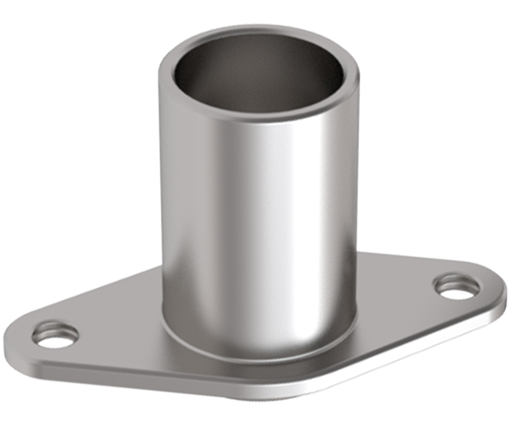 Part Options

---
Description
---
The flanged receptacles provide a permanent and proper mating hole for quick release ball lock pins. They are designed for use on materials and in applications where the pin does not have anything to lock against. Because the pin does not protrude out the bottom of the receptacles, they are ideal for blind-hole applications. The receptacles can be mounted with screws, rivets or bolts. They are made from 300 series stainless steel. The Grip Length Reduction is the amount of pin that is inside the receptacle and reducing the useable length of the pin by this amount. The quick release ball lock pins are inserted from the flanged end.
Selected Part
---
Generating CAD viewer. Please wait...
No file is available for download.
Request A Quote
---
---