QCSPL
Shaft Locking Clamps
Plastic body
Product Types
---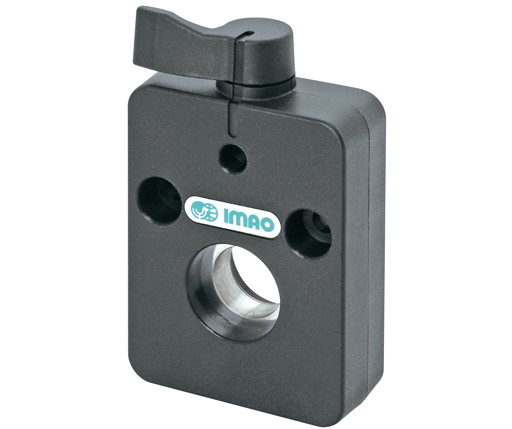 Part Options

---
Description
---
These shaft locking clamps are designed to positively lock a shaft quickly without the use of tools. Ideal for applications where frequent position adjustments are made. As the handle is pushed, a locking block clamps the shaft into position. As the handle is released, a spring releases the locking block allowing the shaft to move freely. The position of the handle and indication marks on the body of clamp shows the locked and unlocked positions. The bodies have mounting holes for use with a position indicator. The body and handle are made from glass-fiber reinforced plastic. The clamp collar is made from SUS630 stainless steel.
Media
---
Selected Part
---
Generating CAD viewer. Please wait...
No file is available for download.
Request A Quote
---
---