RR-Cx
Finned Rollers
With bearings and hardware
Product Types
---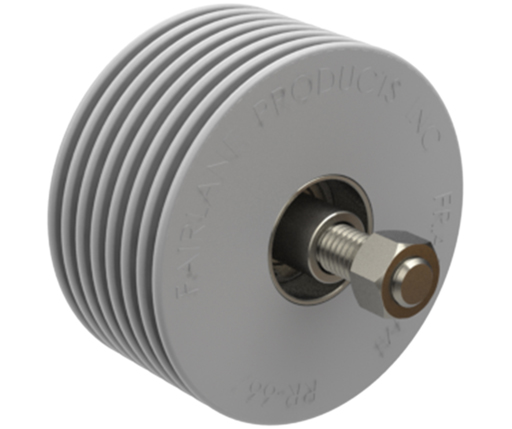 Part Options

---
Description
---
Finned rollers have grooves on the surface and are permanently bonded to a steel insert with the bearings held in place with snap rings. They come assembled with a socket head cap screw, spacer and locknut for fast easy mounting. The grooves create less surface contact on the workpiece and allow dirt, debris and liquids to pass. Rollers are available in neoprene, nitrile and urethane materials with hardness ranging from 20 to 60 durometer. Supplied with standard bearings.
Media
---
Selected Part
---
Generating CAD viewer. Please wait...
No file is available for download.
Request A Quote
---
---