PTSW1
Swing Clamps
Quick-acting
Product Types
---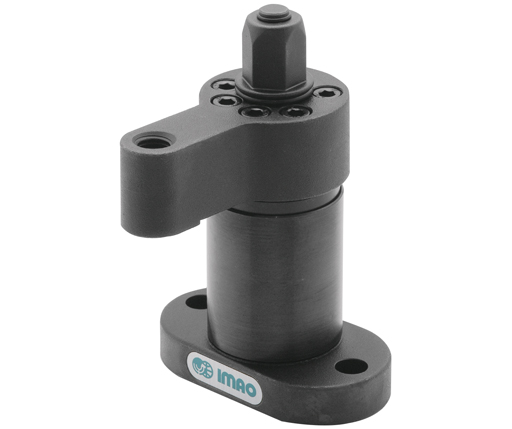 Part Options

---
Description
---
These swing clamps swing into position, then clamp straight down onto the workpiece for direct downward pressure. When releasing the clamp, the arm swings out 90 degrees for easy removal and placement of the workpiece. These clamps are designed to be used with an adjustable torque impact wrench for quick clamping and accurate clamping pressure (for robotized production lines, use the PTSW2 swing clamp). They are ideal for repetitive production clamping operations. The tapped end of the clamp arm allows for installing a clamping tip.

The body and shaft are made from SAE-4140 alloy steel. The clamp arm SAE-1045 alloy steel. Parts are heat treated with a black oxide finish. These clamps have a clockwise clamping direction.
Media
---
Selected Part
---
Generating CAD viewer. Please wait...
No file is available for download.
Request A Quote
---
---