Features
1/3 Workpiece Setup Time!
Compared to old style mechanical clamps
Quick clamping without tool provides fast workpiece changeover.

1/3 Fixture Cost!
Compared to hydraulic or pneumatic clamps
Mechanical clamps provide economical workholding.
fixture with hydraulic/pneumatic clamps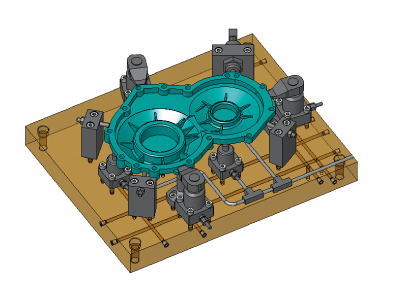 fixture with One-Touch clamps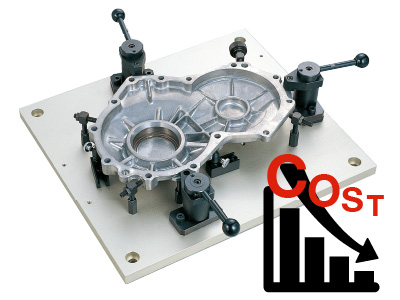 Lower clamping cost
No piping
No maintenance
Secure Clamping
with spiral cam clamping mechanism
Large clamping force by spiral cam is perfect for machining fixtures.
Video goes here
Application
IMAO's mechanical quick clamps provide workholding solution for machining, assembly and checking fixtures.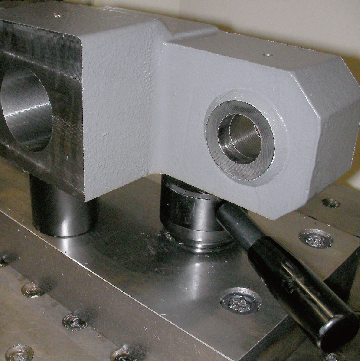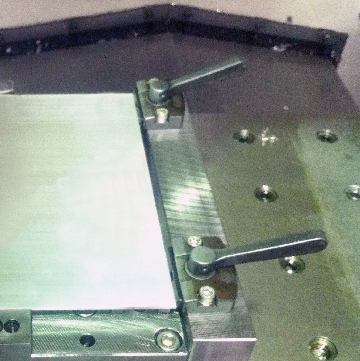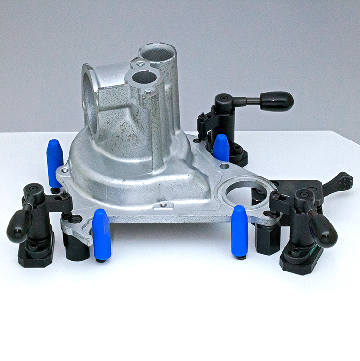 Line up
Faceted search goes here