Industrial Rubber & Urethane Bumpers
In-Stock bumpers provide heavy duty part protection in industrial applications.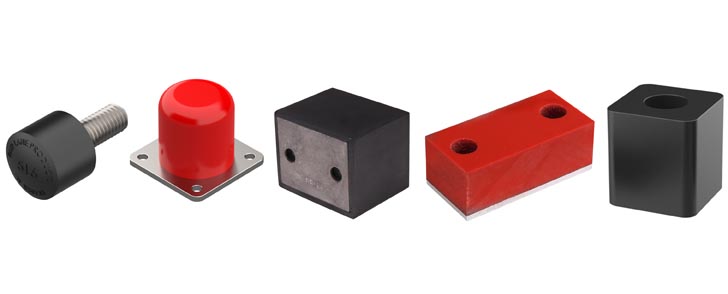 Rubber and urethane bumpers are designed to guard, stop, align, and protect a machine or work piece during the manufacturing process. They are available in round, square, and rectangular shapes (standard and custom sizes available) with a variety of different styles that integrate well into an industrial application or commercial end product. These bumpers are available in black neoprene, white nitrile, or colored urethane, each with varying durometers.