KNOBS, GRIPS and MACHINE HANDLES
High quality knobs, grips and handles for industrial applications.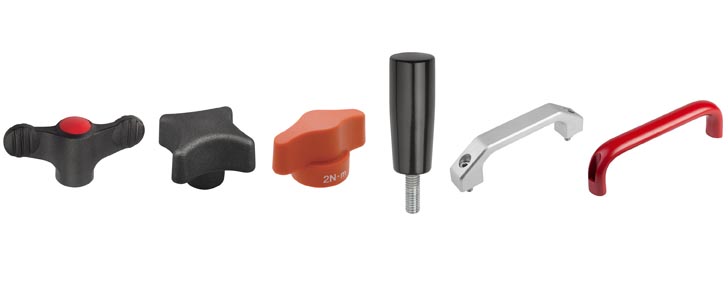 Fixtureworks' line of industrial knobs, grips and handles are designed to be applicable both on end products as well as the machines used in the manufacturing process. These products come in a host of different styles, which range from standard bow shaped models to versions designed with ergonomically contoured grips. Material options are also available in each pull handle style which further assists in achieving quality, function, and style. Some of the materials available include stainless steel and high density thermoplastic. Available in various sizes, lengths and mounting styles.