Quick Release One Touch Fasteners for Quick Changeover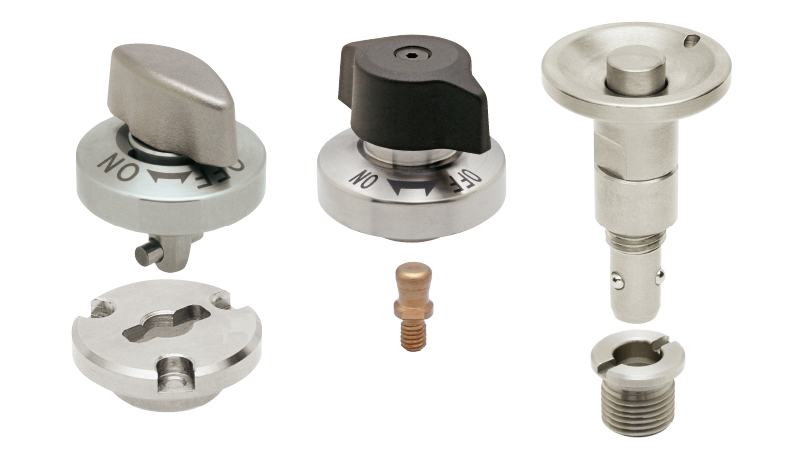 Reduce setup times by quick and easy tool-less clamping.
&nbsp&nbspOne-Touch Fasteners are designed for frequent changeover of machinery or fixtures.
Quick and easy tool-less clamping reduces setup times for quick changeover.
Imao's quick release fasteners are available in various clamping styles, quarter-turn fasteners, ball locking fasteners and pin holding.
Product Video - Quick Change Fasteners
Product Video - Additional Lineup of Quick Change Fasteners by IMAO
Product Features
Quick & Easy Locking!
Simply turn the knob or push the button to lock and unlock. No time wasted on tightening screws and nuts.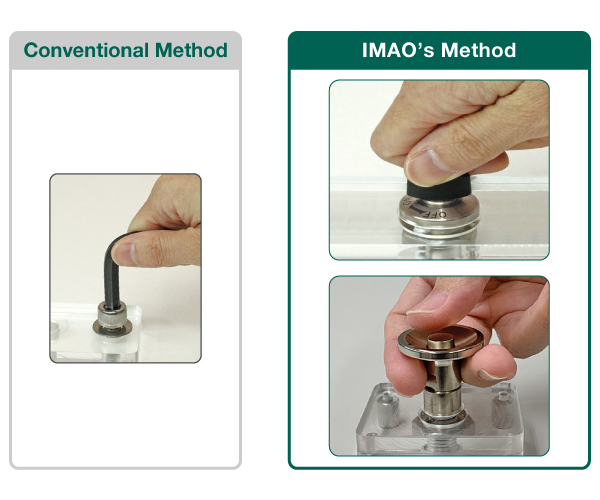 Secure Clamping
Secure clamping with cam locking / ball locking mechanism.
Visible Safety
Quarter turn fasteners have clearly visible ON and OFF markings. Ball lock fasteners clamp the part when the button is released.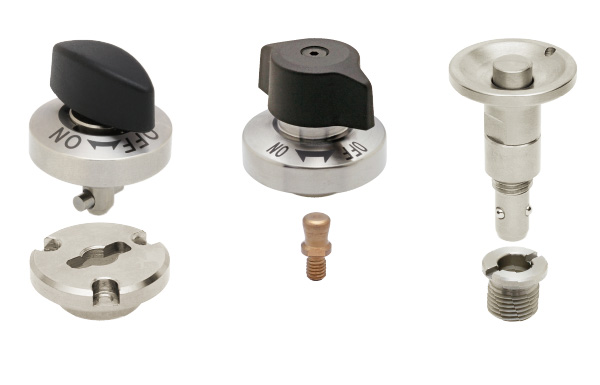 Application
IMAO's quick release fasteners offer a changeover solution on packaging, food processing, printing machines, or on assembly and checking fixtures.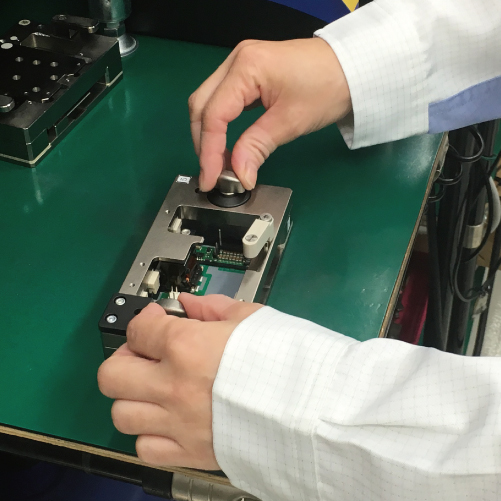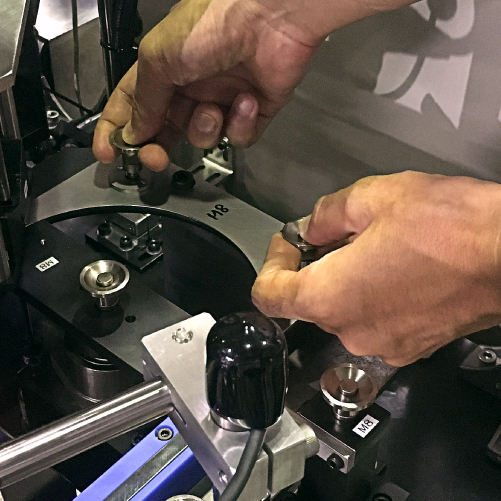 Case Studies
Case 1: Quarter Turn Fastener reduced fixture changeover time by half!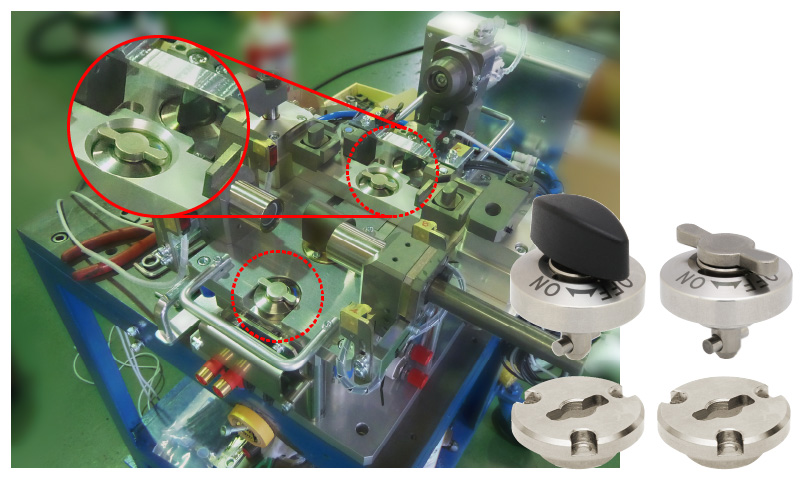 Toyokawa Engineering manufactures testing equipment for automotive parts and they use IMAO's Quarter Turn Fasteners on the fixtures in their equipment.
They designed fixtures to hold several workpieces at a time to fit the user's needs. Setups for changing fixture parts come out every changeover depending on the workpieces. The user required Toyokawa the swift changeovers of fixtures over two times a day. Toyokawa chose to use IMAO's Quarter Turn Fasteners for changeovers, which decreased setup time by clamping with just a 90 degrees turn of the knob.
On previous testing equipment, the user fixed the parts with screws and knobs. This required more than a minute for changeover.
With Quarter Turn Fasteners, changeover of the fixtures was reduced to only 30 seconds. Toyokawa knows firsthand how quick and easy to operate IMAO's tool-less clamps and the wide variety of fasteners that are available to choose from, available in IMAO's line of standard machine elements.
Toyokawa will keep using Quarter Turn Fasteners for their equipment in the future.
Case 2: Quick & Easy changeover in injection molding machine!
Panasonic Eco Solutions Electrical Construction Materials Mie Co., Ltd. manufactures intercom and fire alarm for homes and they use IMAO's Quarter Turn Fasteners on injection molding line for the resin products.
They cut the resin burr on back of the post-molded products with a nipper. Setups for changing the nipper and its position come out every mold change because the position of the burr varies from product to product.
In the previous line, they used the general-purpose nipper units for all products and it took more than 15 minutes to loosen screws, change nippers and adjust positions.
Panasonic Eco Solutions were required to change their mold more than 50 times per month on some machines. They decided to use dedicated nipper units for each product and clamp the units with Quarter Turn Fasteners to reduce machine downtime and set-up time.
As a result, the changeover of units was reduced to only 1 minute with One-Touch Quarter Turn Fasteners. Furthermore, the clear ON/OFF clamping markings on the knob increased safety on their plant, and the shortening the time needed for operation and changeover improved production system effiency.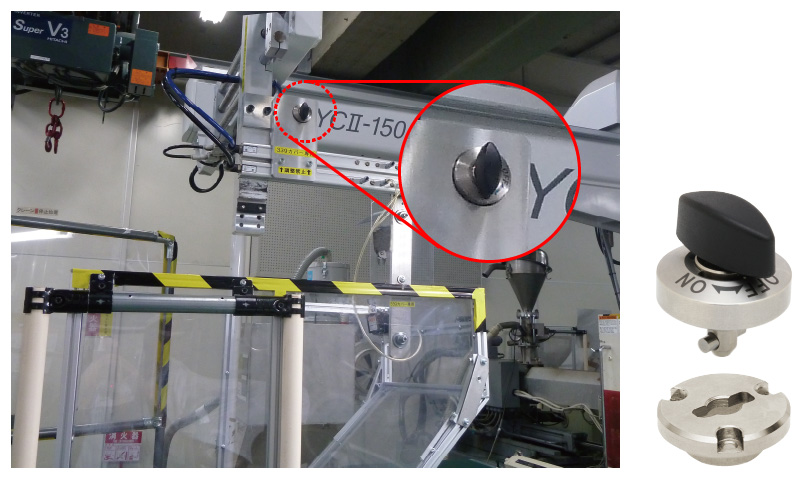 Case 3: Complicated changeover in assembling machines became simple!
Iwata Mfg, Co., Ltd. manufactures machine components such as set collars and sensor brackets and they use IMAO's Ball-Lock Clamps and Button-Locking Pins to replace fixtures of automated production machines to assemble screws to the machinery parts body (hereinafter called "workpiece").
Previously, this work was done by a person but because of the high labor costs and the worker's mental burden for continuing simple tasks, they designed their own automated machine for purpose of reducing costs and mechanization of the simple work. This application requires "changeovers" which replace various fixtures depending on the workpiece around 10 times a day since this machine produces many products with different shapes and sizes, so they decided to use IMAO's One-Touch Fasteners to reduce the workloads.
In the process of setting the workpiece that was placed in a free direction to the right position, they clamp the workpiece from either side using an air cylinder with the plastic pad and adjust it by rotating. They use Ball-lock Clamps to fix the pad to replace 11 types of plastic pads depending on the form and size of the workpiece.
In another process of assembling screws to the workpiece, depending on the screw size, there are 5 kinds of holders for carrying screws and guides for preventing screws from dropping, and they can be quickly replaced by using the Button-Locking Pins. These fasteners only require inserting the pin or pushing the button, so the changeover can be completed easily and in a short time.
The easy changeover process also reduces the machine operator's workload, as there are many parts that need to be replaced in a single changeover. They will keep continuing the development of automated machines that allow quick and easy changeovers to reduce the costs and the workloads.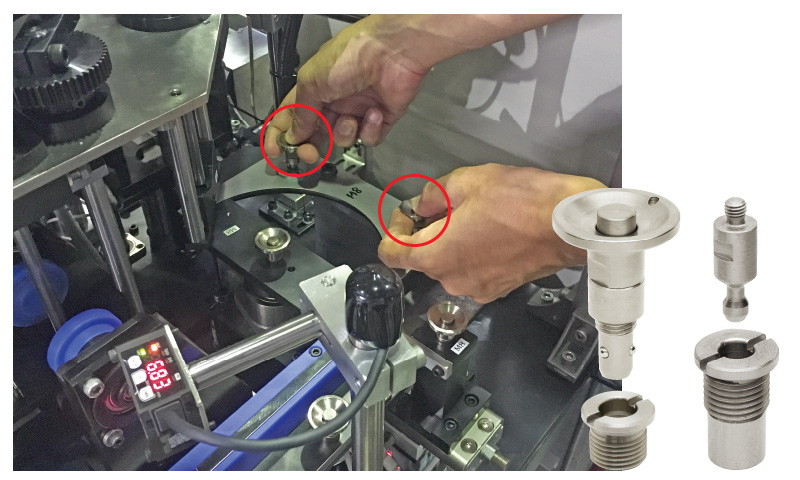 Case 4: Standardized quick release fasteners cut fixture costs by 70% and eliminated fixture maintenance!
Cosel Co., Ltd. manufactures "switching power supplies" that are indispensable for electronic products and they use IMAO's Quarter Turn Fasteners on assembly fixtures. They set the electronic substrate on the base plate and put the resin case. Set the clamping plate on the base plate, clamp, pour silicone rubber, and then do heat hardened treatment. They use Quarter Turn Fasteners when fixing the resin case with the clamping plate.
Previously they used self-produced clamps, so a lot of cost and production time was required. In addition, they often stopped the production line for repairing the damaged clamps due to the loosening screws caused by heat hardening distention. A total of 80 fixtures are used per the assemble product in their production line, so they decided to use Quarter Turn Fasteners to achieve cost reduction and maintenance-free of the fixtures.
Furthermore, the tool-less and quick clamping Quarter Turn Fasteners were perfect for the workability since they produce approx. 200 products per day. By using Quarter Turn Fasteners, they succeeded in not only reducing the fixture cost by 70% but also have been using more than 2 years without any maintenance that previously needed once a week.
Cosel has achieved great success by standardizing the clamps and will definitely keep using IMAO's One-Touch Fasteners for the ones needing quick clamping.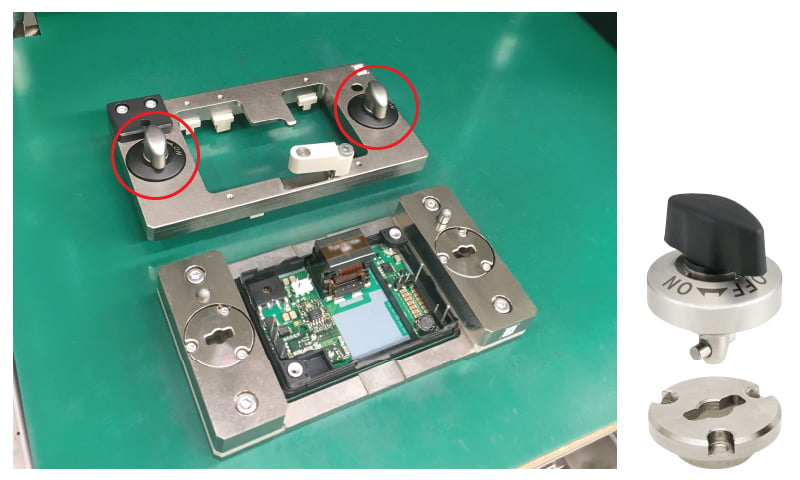 Case 5: Button-Locking Pin assisted easy operation on laboratory device!
BioChromato designs and manufactures analyzers and evaporators for the Institute of Physical and Chemical Research. They use two types of IMAO's One Touch Fasteners on the evaporator which extracts particular solvent from the sample liquid.
Multiple vials with liquid are set in the holder to evaporate, and the vial holder is removed from the evaporator after evaporation, but the vial holder reaches high temperatures up to 100°C. That's why they use Button-Locking Pins for a detachable knob. Finger-operative shape and ball lock mechanism enable quick and secure changeover operation of the vial holder.
In addition, they use IMAO's Quarter Turn Fasteners to fix the plug holder that plugs into whole vials at once. Just a quarter turn of the knob enables locking/unlocking the plug holder and allows easy changeover.
The vial holders should be replaced after each experiment and the plug holders should be replaced every time the size of the vial changes, so customers of BioChromato are satisfied with one-touch changeover.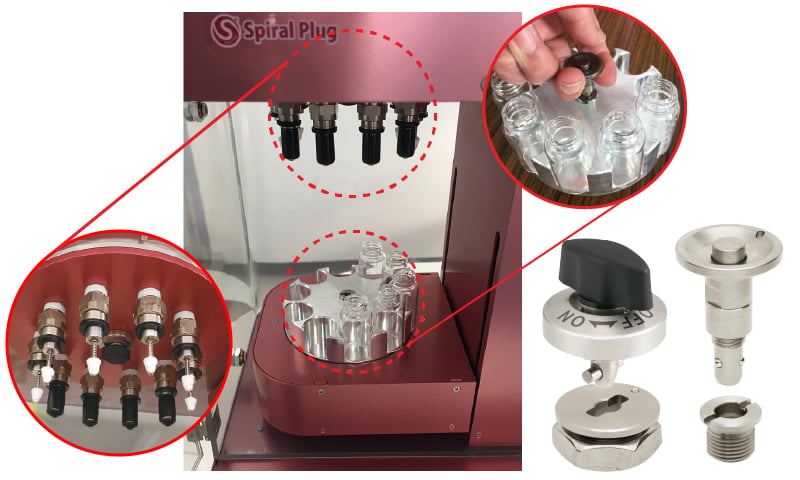 Case 6: Quarter Turn Fastener provided quick and reliable fixture changing!
TGK develops control devices for automobiles worldwide and they use IMAO's Quarter Turn Fasteners on assembly fixtures for motor actuators.
In the process of assembling the bracket to the actuator, they use four types of dedicated fixtures. The operator needs to change the fixtures every time the actuator to be assembled changes. They used to clamp the fixtures with wing screws, but it was not only troublesome to turn the screws many times, but also time-consuming to find the removed screws when they were lost.
This led them to search for a better way to clamp the fixtures as the operators requested for improvement, and they decided to use IMAO's Quarter Turn Fasteners. One touch operation of Quarter Turn Fasteners provides quick and easy fixture changing and ON/OFF marking improves the reliability of the operation, so the operators are satisfied with IMAO's quick fasteners.
TGK plans to use IMAO's One Touch Fasteners in their new assembly lines in order to shorten the setup time and simplify the changeover.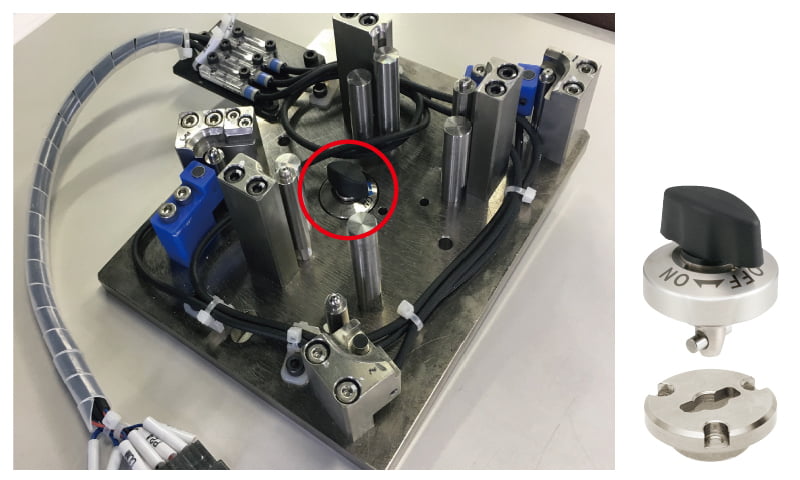 Application Examples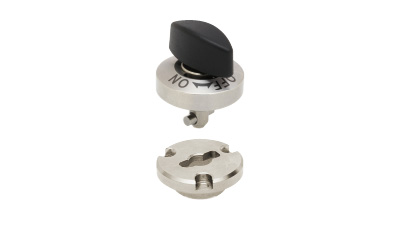 ---
Quarter Turn Clamps
High clamping force
ON / OFF indicator for safety
Available in stainless steel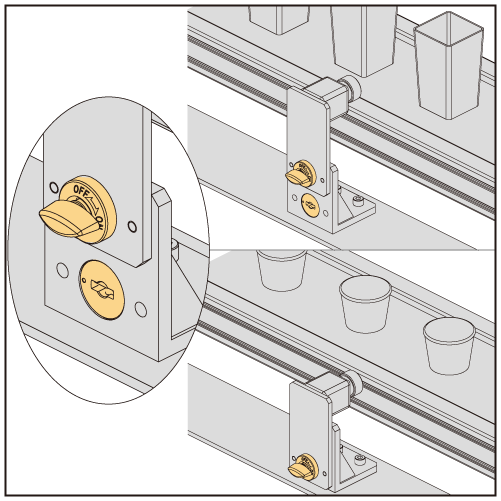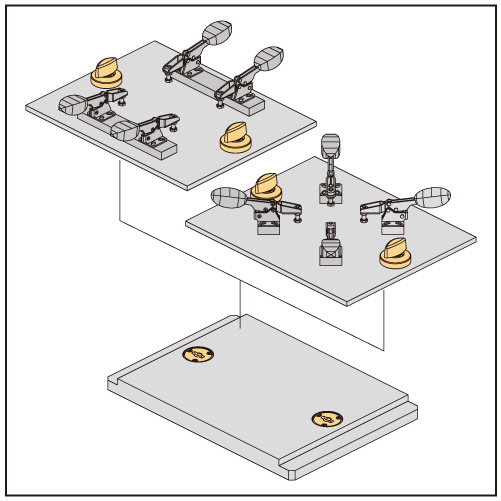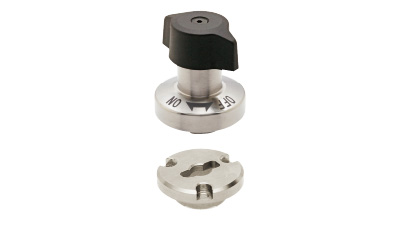 ---
RETRACTABLE QUARTER TURN CLAMPS
The shank retracts to enable slide or door applications
High clamping force
ON / OFF indicator for safety
Available in stainless steel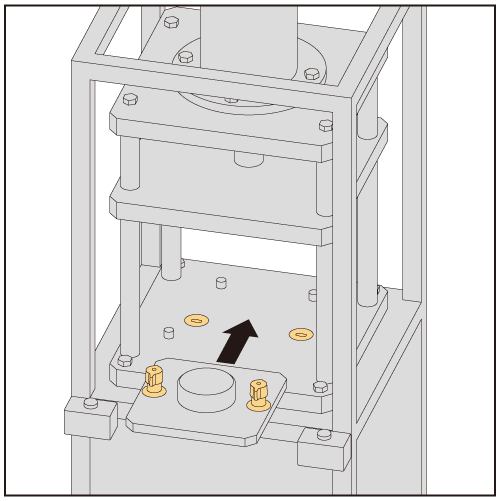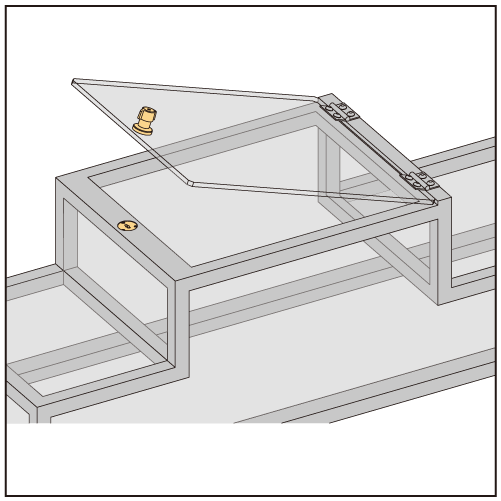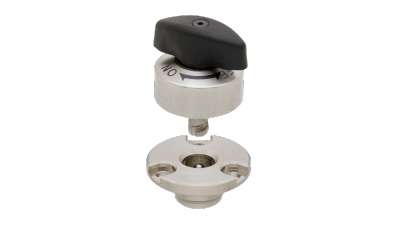 ---
HEAVY DUTY QUARTER TURN CLAMPS
The highest clamping force of 400N
ON / OFF indicator for safety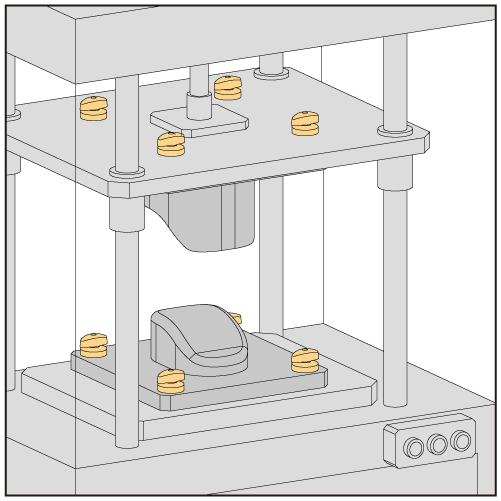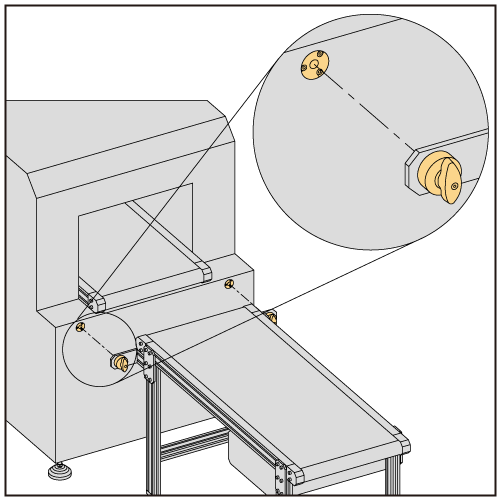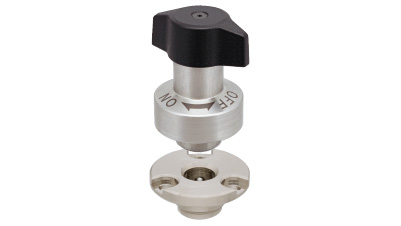 ---
RETRACTABLE HEAVY DUTY QUARTER TURN CLAMPS
The shank retracts to enable slide or door applications
The highest clamping force of 400N
ON / OFF indicator for safety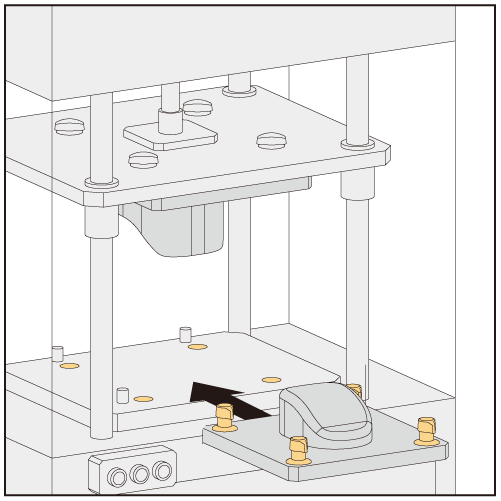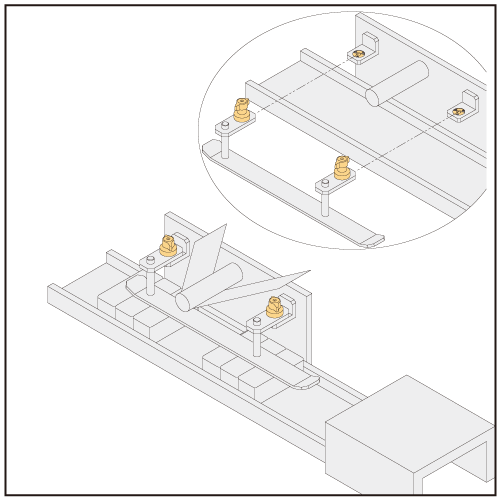 ---
KNOB-LOCKING PINS
Clamp action sensing
High holding capacity by wedge
ON / OFF indicator for safety
Available in stainless steel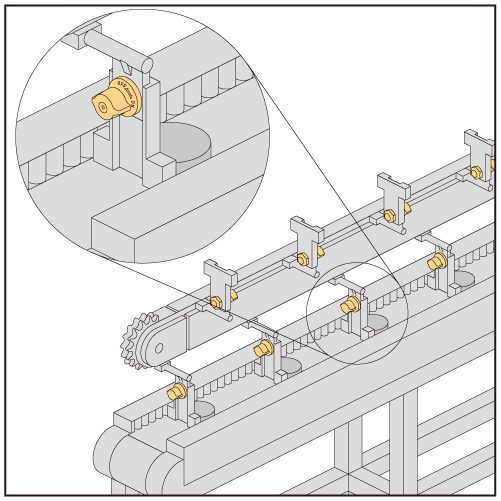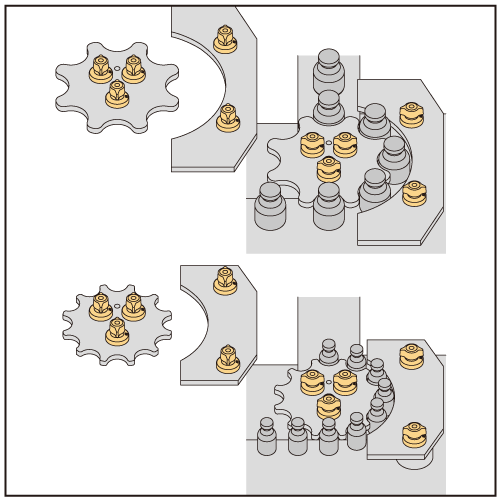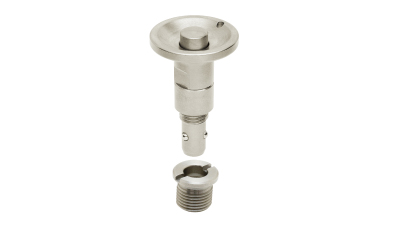 ---
BUTTON-LOCKING PINS
Secure locking upon releasing button
High holding capacity by wedge
Available in stainless steel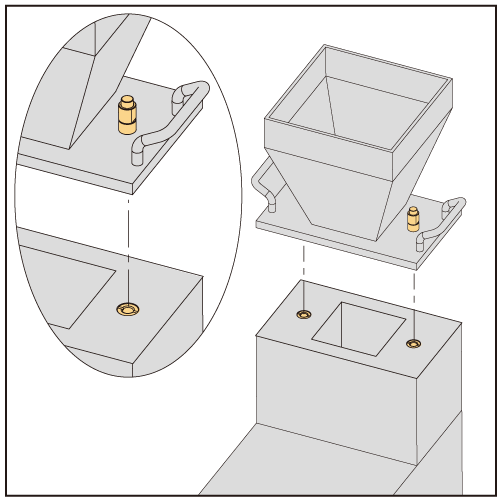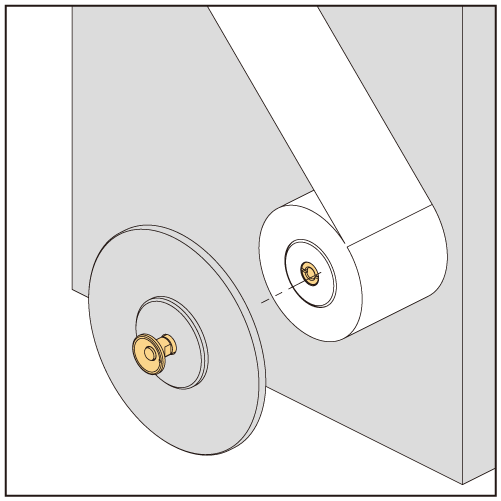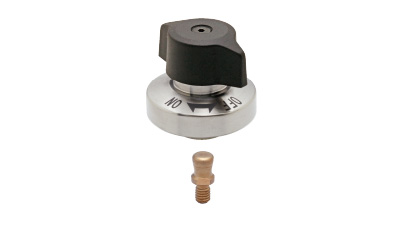 ---
PIN HOLDING CLAMPS
Suitable for space-saving application
High holding capacity by wedge
Available in stainless steel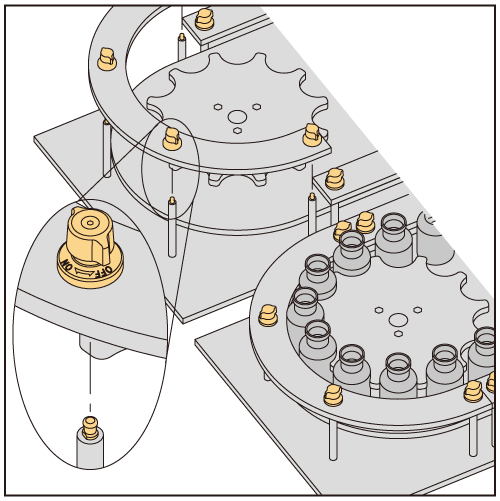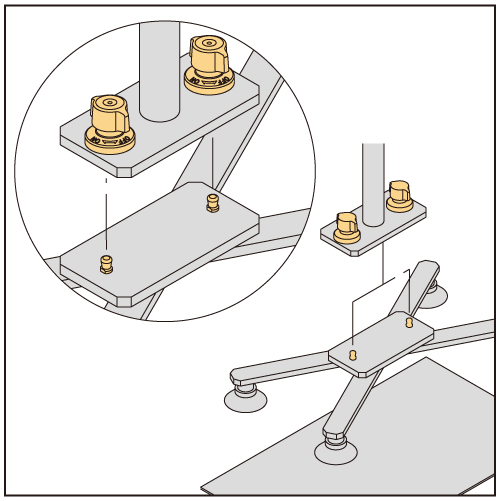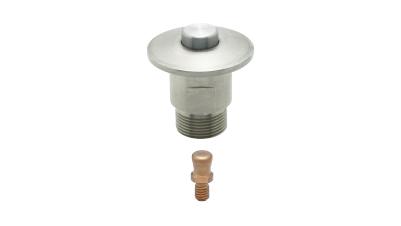 ---
SNAP-IN CLAMPS
Quick & easy snap-in operation
Suitable for space-saving application
High holding capacity by wedge
Made of stainless steel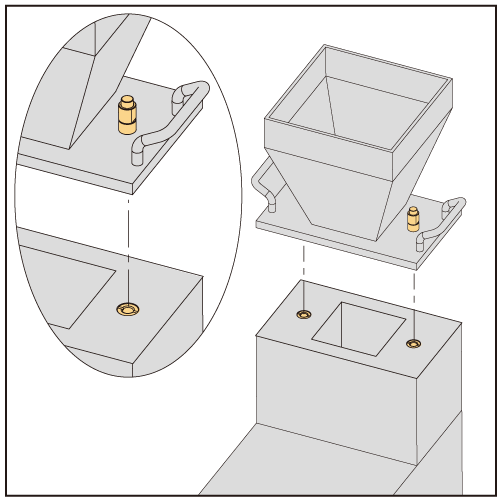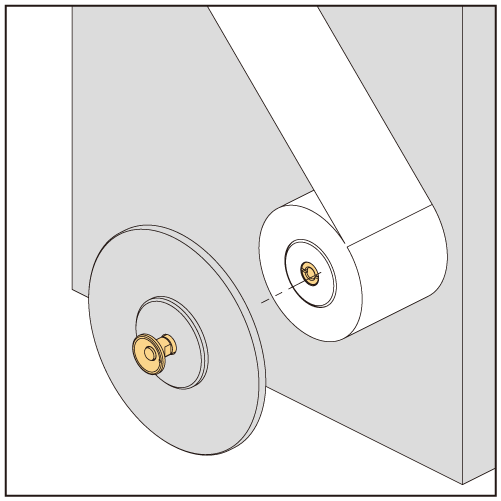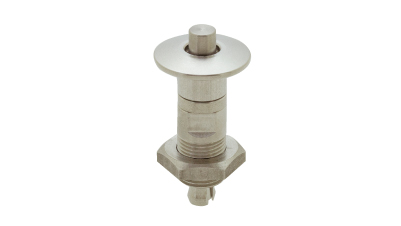 ---
HOLE HOLDING CLAMPS
No need for receptacle
Secure locking upon releasing button
High holding capacity by wedge
Made of stainless steel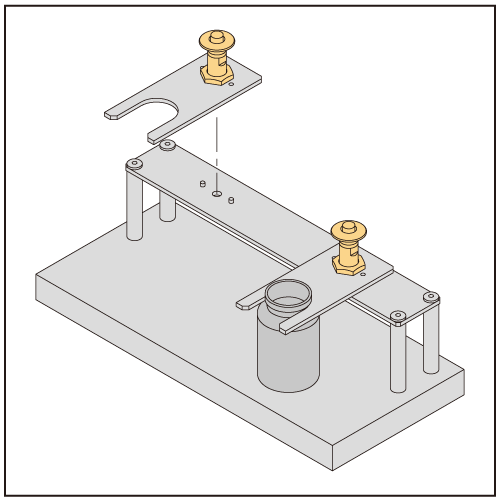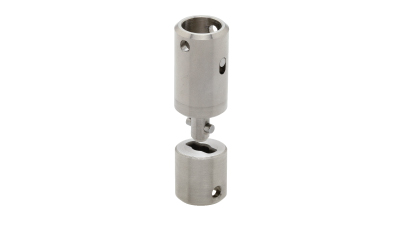 ---
SHAFT COUPLING CLAMP
Multipurpose coupling element
Easy to clamp/unclamp by turning 90°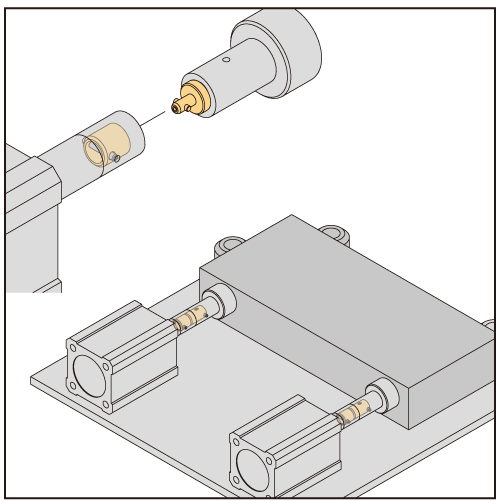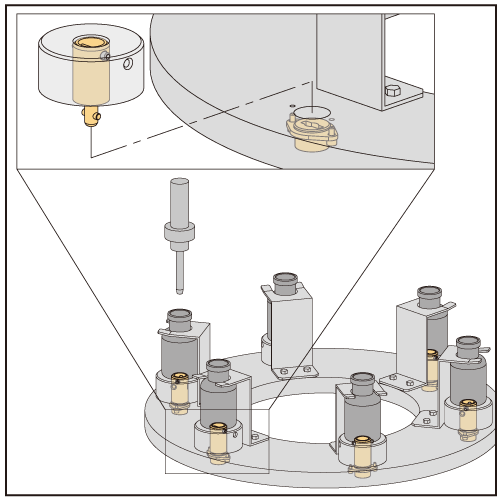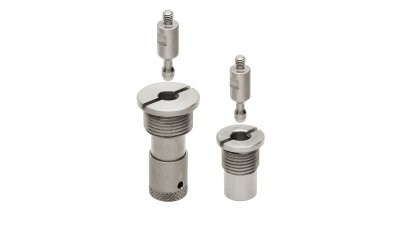 ---
BALL-LOCK CLAMPS
Compact & safety mechanical locking
Safety lock type is available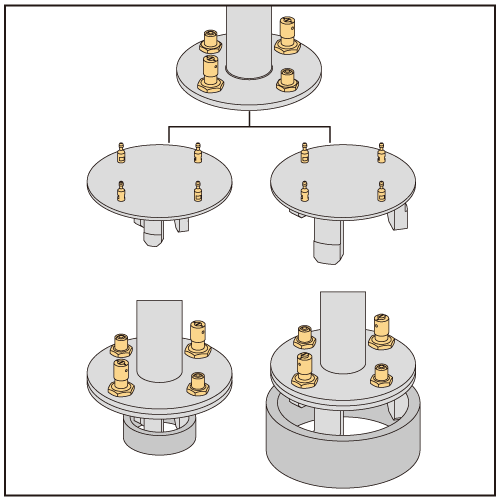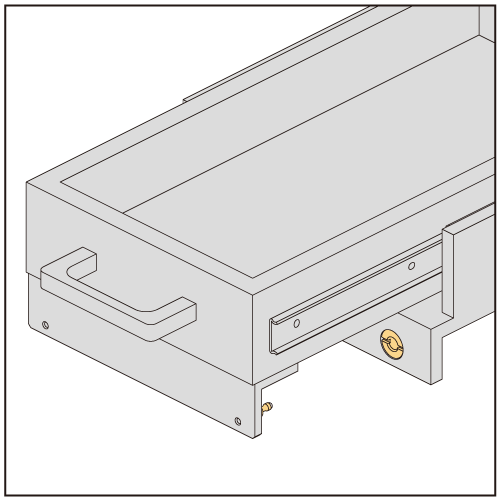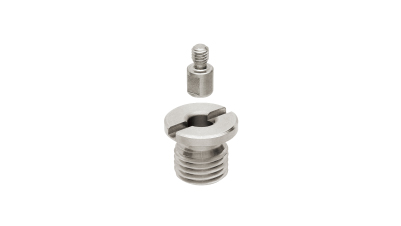 ---
MAGNET-LOCK CLAMP
Compact & instant magnetic attachment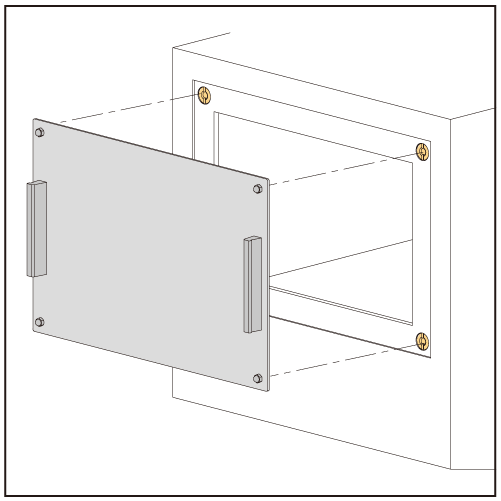 Precision Locating Fasteners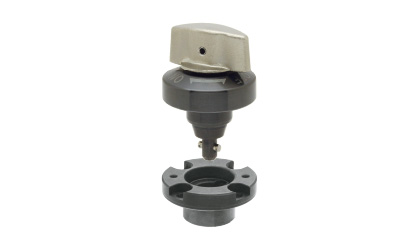 ---
ONE-TOUCH FLEX LOCATOR (Knob)
Quarter turn clamping
0.01mm repeatability
600N clamping force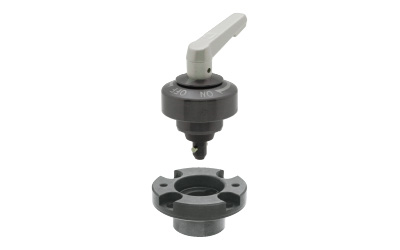 ---
ONE-TOUCH FLEX LOCATOR
Quarter turn clamping
0.01mm repeatability
700N clamping force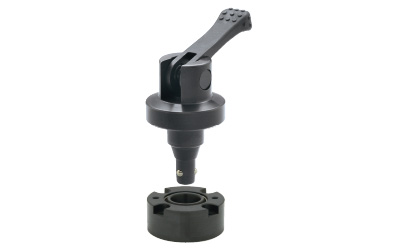 ---
ONE-TOUCH FLEX LOCATORS (Cam Handle)
Vertical handle operation
0.008mm repeatability
1800N clamping force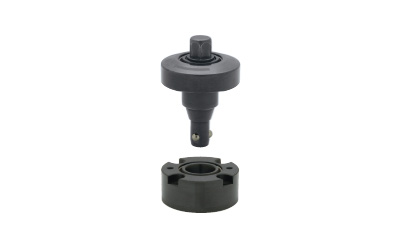 ---
ONE-TOUCH FLEX LOCATOR
0.008mm repeatability
4500N clamping force
Lineup