Product Video - Quick Change Fasteners
Video of our New Lineup of Quick Change Fasteners by IMAO
Product Features
Quick & Easy Locking!
Simply turn the knob or push the button to lock and unlock. No time wasted on tightening screws and nuts.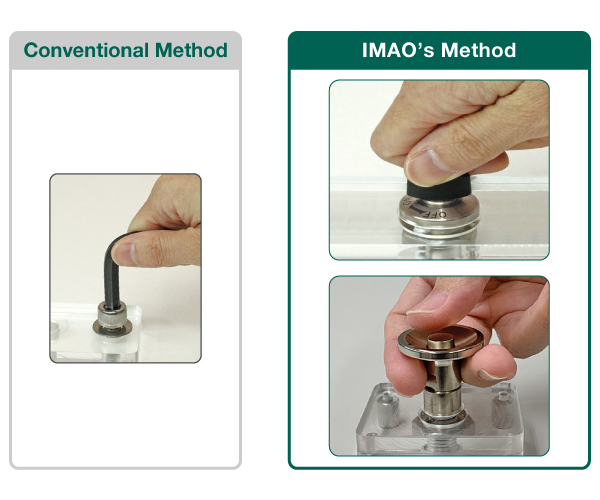 Secure Clamping
Secure clamping with cam locking / ball locking mechanism.
Visible Safety
Quarter turn fasteners have clearly visible ON and OFF markings. Ball lock fasteners clamp the part when the button is released.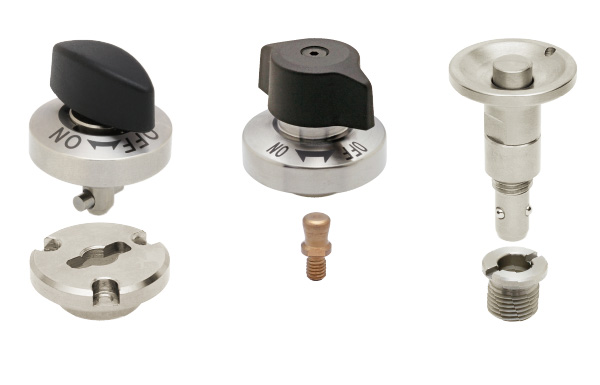 Application
IMAO's quick release fasteners offer a changeover solution on packaging, food processing, printing machines, or on assembly and checking fixtures.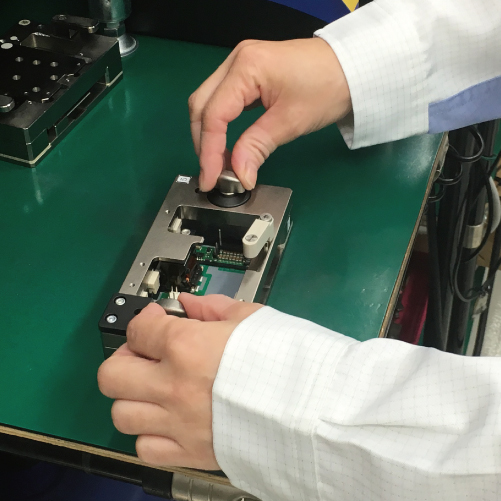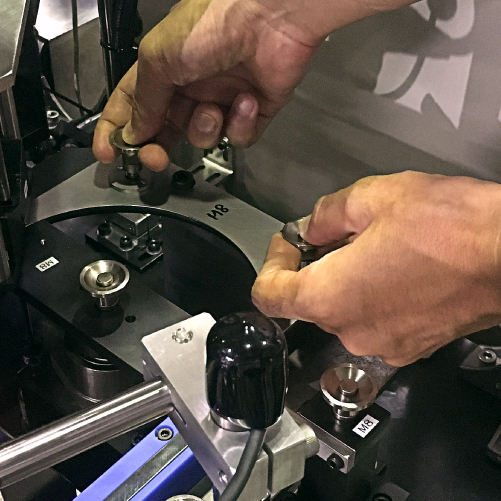 Case Studies
Case 1: Quarter Turn Fastener reduced fixture changeover time by half!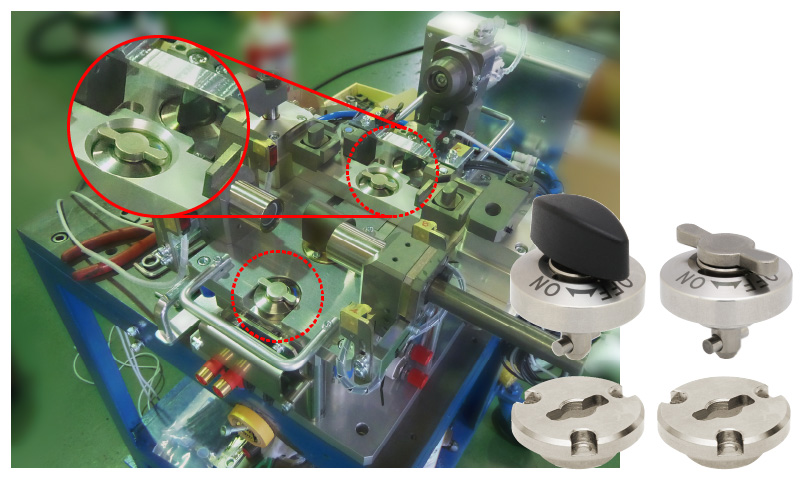 Toyokawa Engineering manufactures testing equipment for automotive parts and they use IMAO's Quarter Turn Fasteners on the fixtures in their equipment.
They designed fixtures to hold several workpieces at a time to fit the user's needs. Setups for changing fixture parts come out every changeover depending on the workpieces. The user required Toyokawa the swift changeovers of fixtures over two times a day. Toyokawa chose to use IMAO's Quarter Turn Fasteners for changeovers, which decreased setup time by clamping with just a 90 degrees turn of the knob.
On previous testing equipment, the user fixed the parts with screws and knobs. This required more than a minute for changeover.
With Quarter Turn Fasteners, changeover of the fixtures was reduced to only 30 seconds. Toyokawa knows firsthand how quick and easy to operate IMAO's tool-less clamps and the wide variety of fasteners that are available to choose from, available in IMAO's line of standard machine elements.
Toyokawa will keep using Quarter Turn Fasteners for their equipment in the future.
Case 2: Quick & Easy changeover in injection molding machine!
Panasonic Eco Solutions Electrical Construction Materials Mie Co., Ltd. manufactures intercom and fire alarm for homes and they use IMAO's Quarter Turn Fasteners on injection molding line for the resin products.
They cut the resin burr on back of the post-molded products with a nipper. Setups for changing the nipper and its position come out every mold change because the position of the burr varies from product to product.
In the previous line, they used the general-purpose nipper units for all products and it took more than 15 minutes to loosen screws, change nippers and adjust positions.
Panasonic Eco Solutions were required to change their mold more than 50 times per month on some machines. They decided to use dedicated nipper units for each product and clamp the units with Quarter Turn Fasteners to reduce machine downtime and set-up time.
As a result, the changeover of units was reduced to only 1 minute with One-Touch Quarter Turn Fasteners. Furthermore, the clear ON/OFF clamping markings on the knob increased safety on their plant, and the shortening the time needed for operation and changeover improved production system effiency.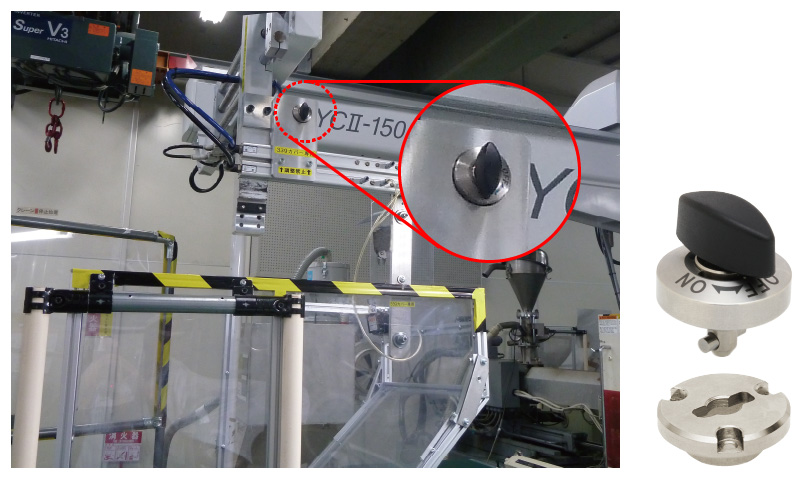 Application Examples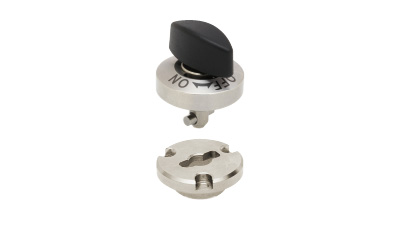 ---
Quarter Turn Clamps
High clamping force
ON / OFF indicator for safety
Available in stainless steel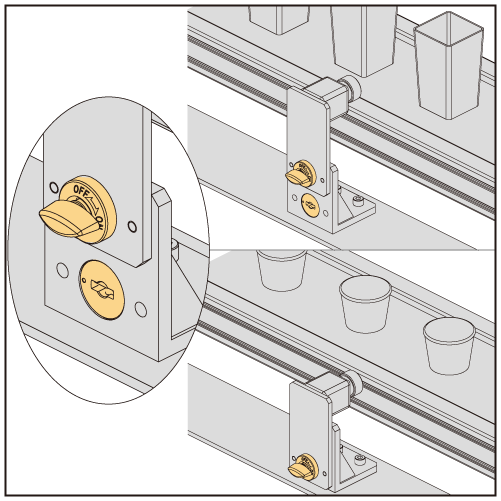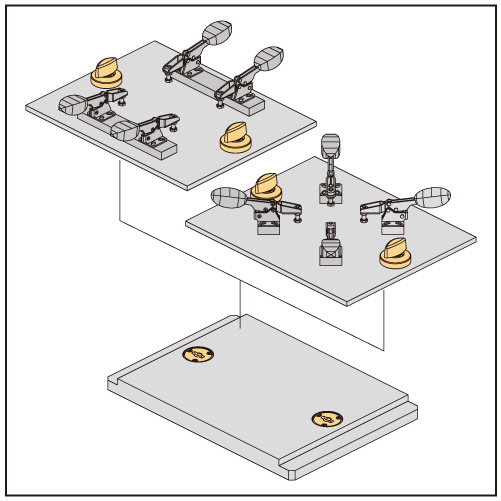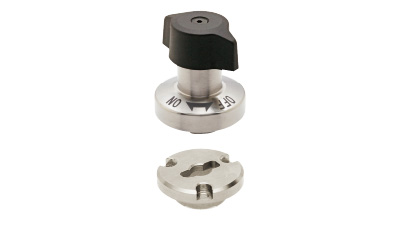 ---
RETRACTABLE QUARTER TURN CLAMPS
The shank retracts to enable slide or door applications
High clamping force
ON / OFF indicator for safety
Available in stainless steel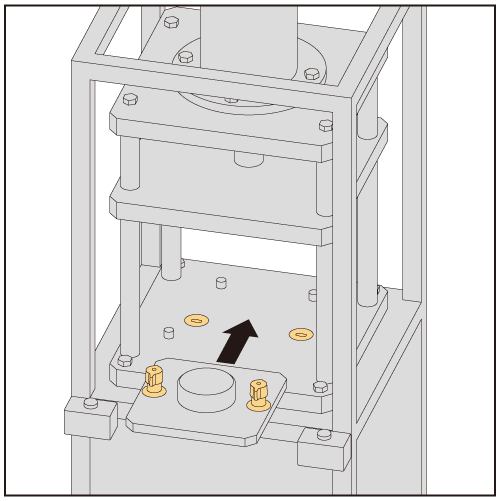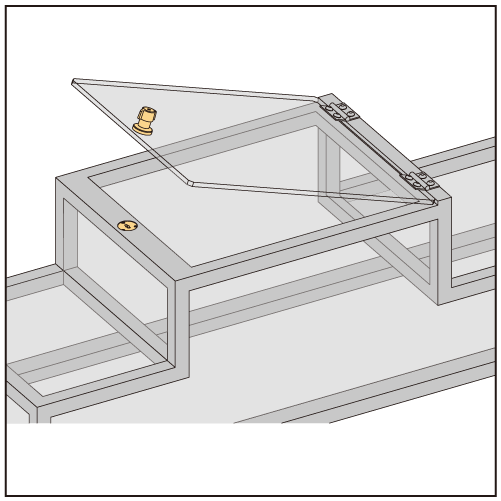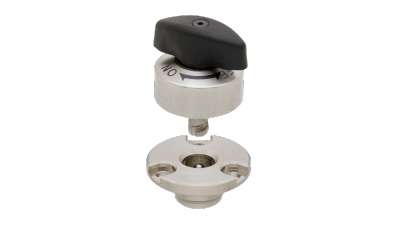 ---
HEAVY DUTY QUARTER TURN CLAMPS
The highest clamping force of 400N
ON / OFF indicator for safety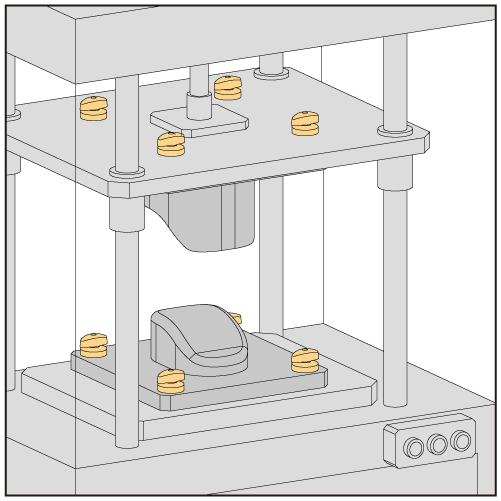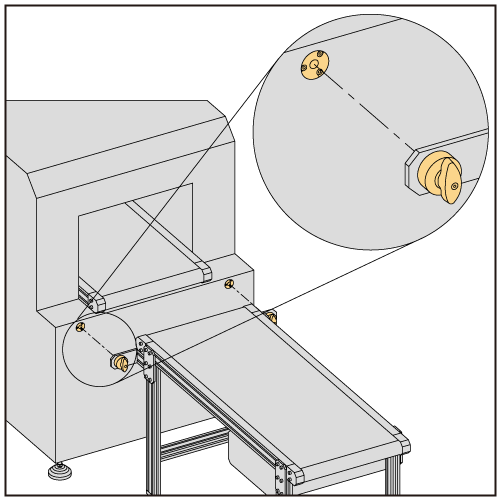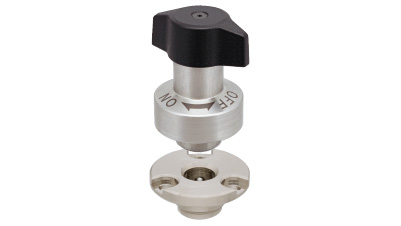 ---
RETRACTABLE HEAVY DUTY QUARTER TURN CLAMPS
The shank retracts to enable slide or door applications
The highest clamping force of 400N
ON / OFF indicator for safety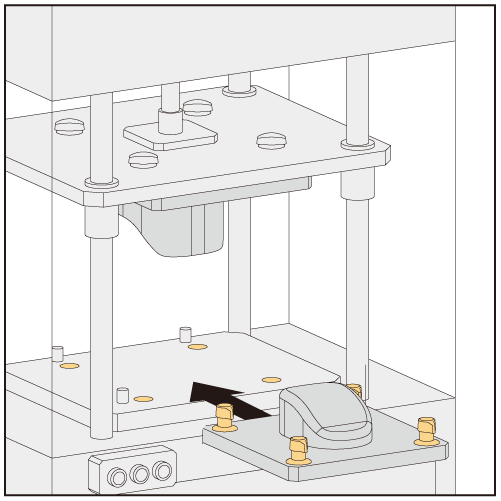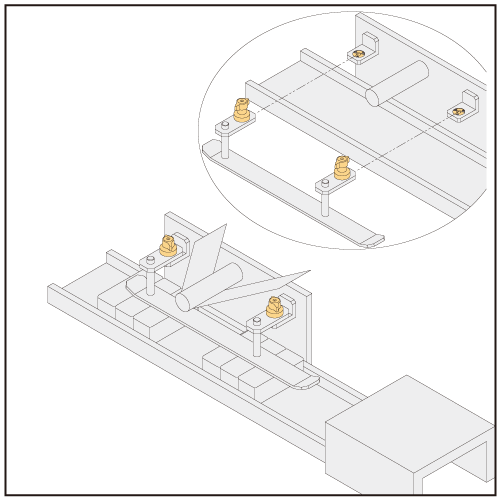 ---
KNOB-LOCKING PINS
Clamp action sensing
High holding capacity by wedge
ON / OFF indicator for safety
Available in stainless steel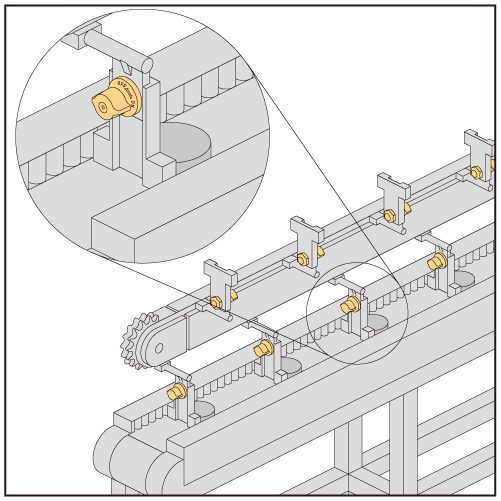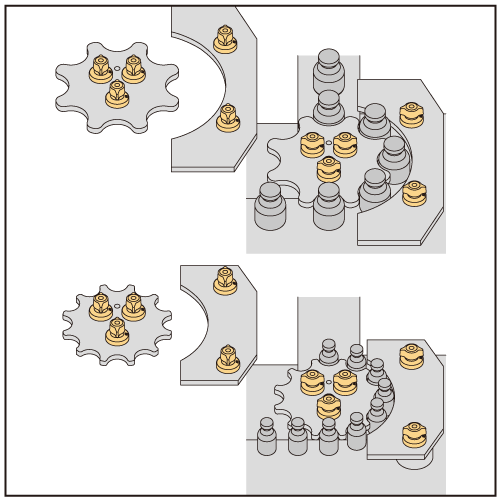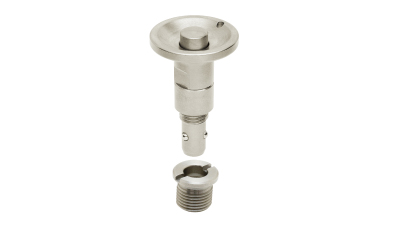 ---
BUTTON-LOCKING PINS
Secure locking upon releasing button
High holding capacity by wedge
Available in stainless steel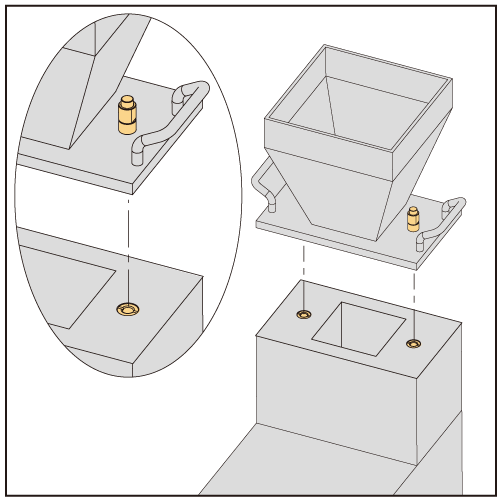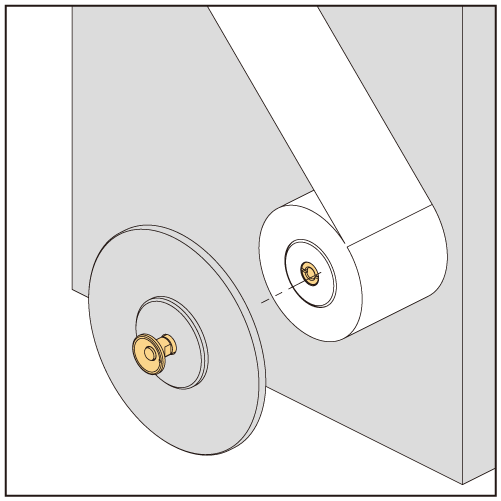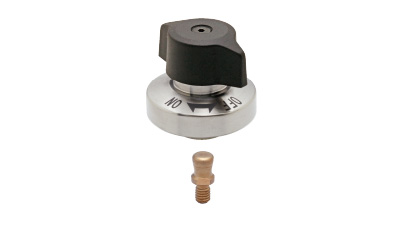 ---
PIN HOLDING CLAMPS
Suitable for space-saving application
High holding capacity by wedge
Available in stainless steel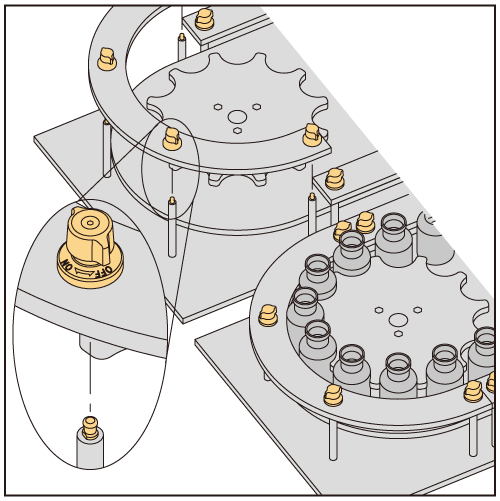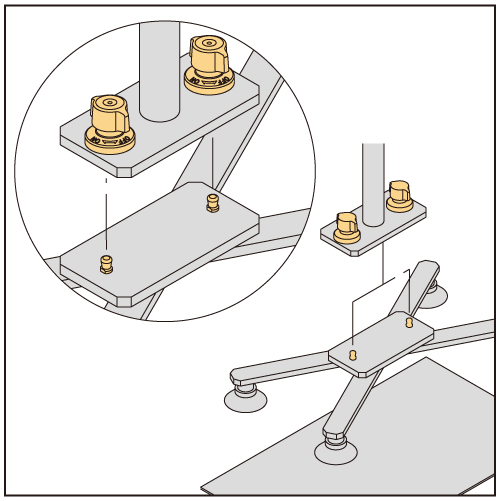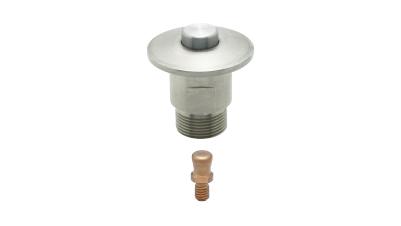 ---
SNAP-IN CLAMPS
Quick & easy snap-in operation
Suitable for space-saving application
High holding capacity by wedge
Made of stainless steel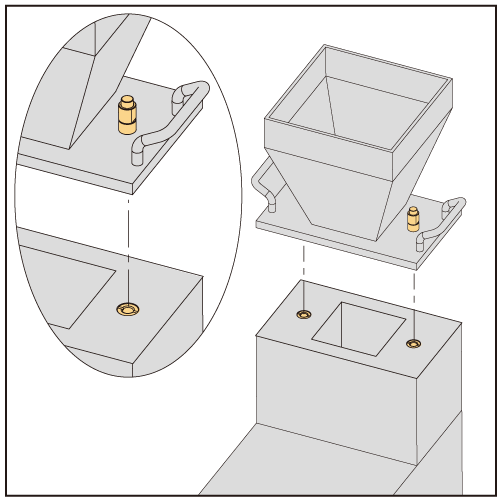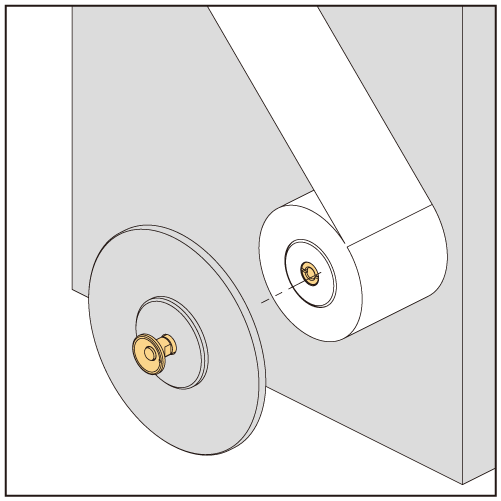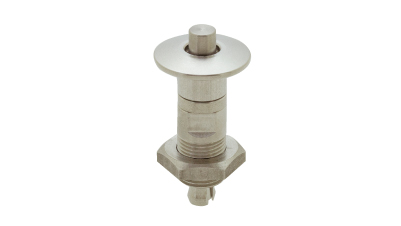 ---
HOLE HOLDING CLAMPS
No need for receptacle
Secure locking upon releasing button
High holding capacity by wedge
Made of stainless steel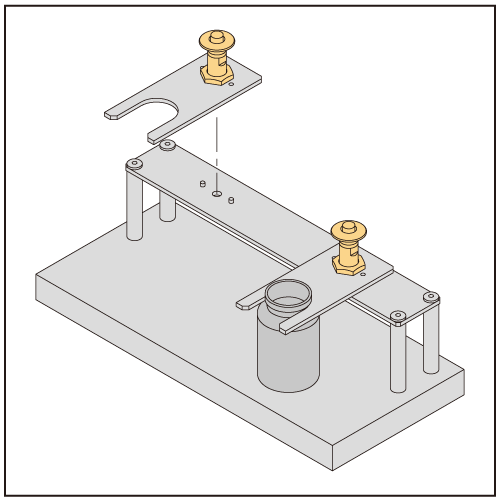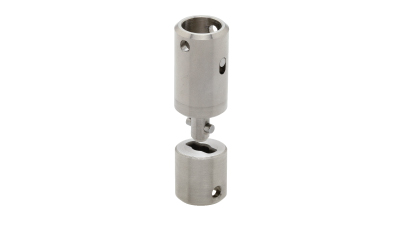 ---
SHAFT COUPLING CLAMP
Multipurpose coupling element
Easy to clamp/unclamp by turning 90°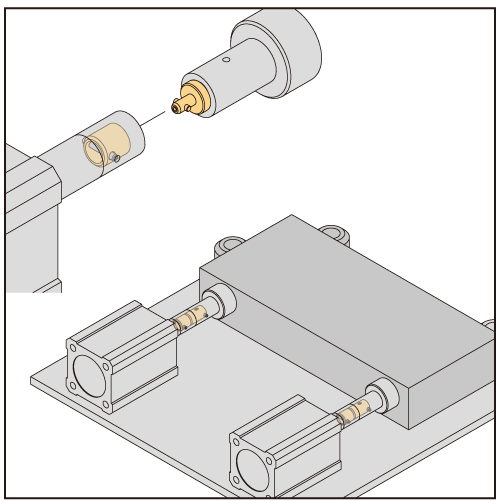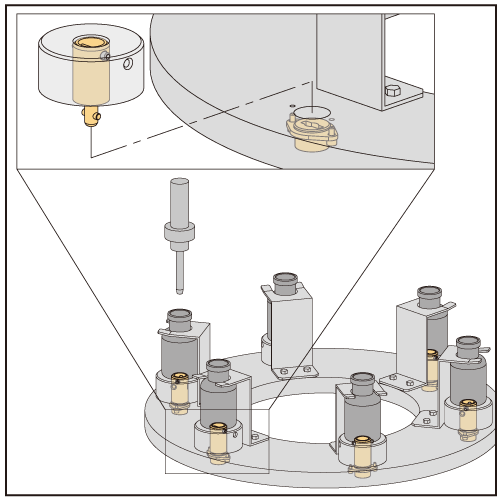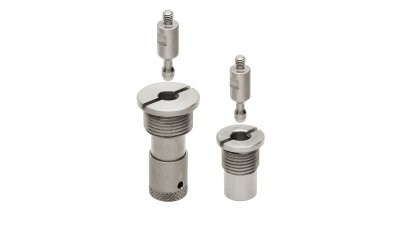 ---
BALL-LOCK CLAMPS
Compact & safety mechanical locking
Safety lock type is available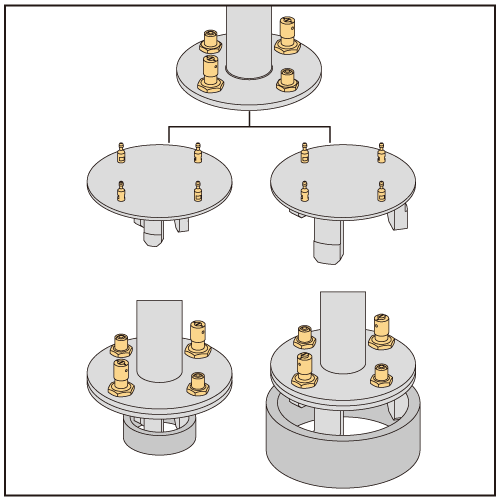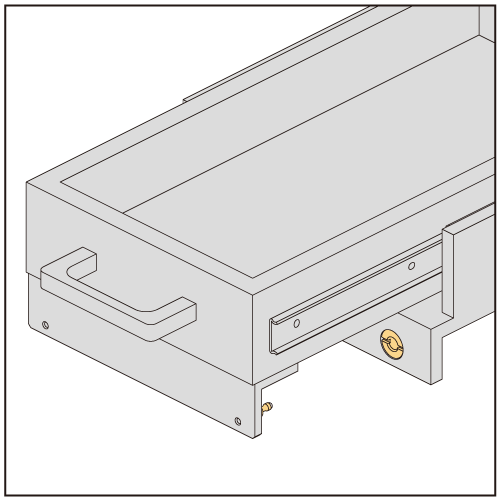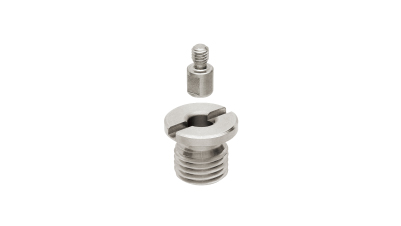 ---
MAGNET-LOCK CLAMP
Compact & instant magnetic attachment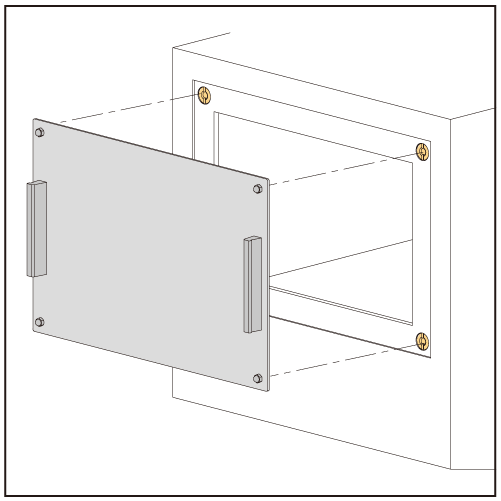 Precision Locating Fasteners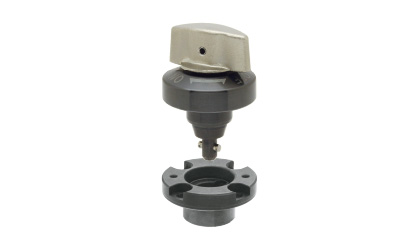 ---
ONE-TOUCH FLEX LOCATOR (Knob)
Quarter turn clamping
0.01mm repeatability
600N clamping force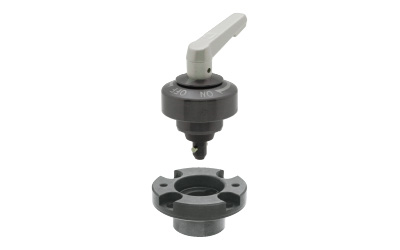 ---
ONE-TOUCH FLEX LOCATOR
Quarter turn clamping
0.01mm repeatability
700N clamping force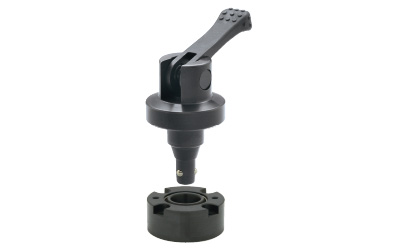 ---
ONE-TOUCH FLEX LOCATORS (Cam Handle)
Vertical handle operation
0.008mm repeatability
1800N clamping force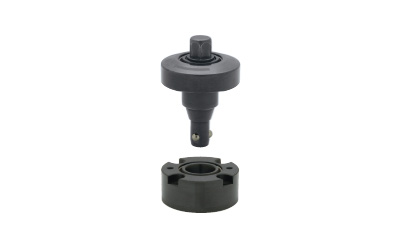 ---
ONE-TOUCH FLEX LOCATOR
0.008mm repeatability
4500N clamping force
Lineup