Kipp Spring Ball Plungers
High quality spring plungers in a variety of materials to suit your application.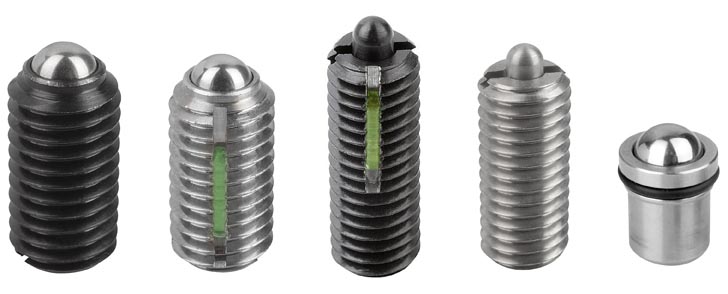 Spring and ball plungers are used to locate, stop, align and hold parts in a wide variety of applications. These products are well suited for fixturing applications where pressure is required for accurate positioning and indexing of components. They are available in an assortment of styles, lengths and sizes.