Adjustable Clamp Handles & Levers
Clamp handles provide quick fastening and unfastening where space is tight.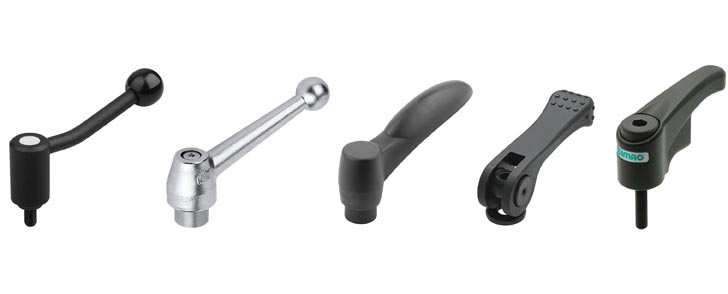 Adjustable handles and adjustable levers are commonly used in instances where fastening, unfastening, and adjusting becomes difficult due to space constraints. Pulling up on the handle disengages it from the spline and allows it to rotate 360 degrees in either direction. Releasing the handle re-engages the spline for tightening or adjusting. Engineered and manufactured to strict German standards, these durable handles are available in several material options ranging from steel, zinc, stainless steel, and plastic. Furthermore, each style has available both male and female thread options. The male threads are offered in a large number of lengths. Many of the handle styles are available in several color options.