Vises & 5-Axis Workholding
Maximize your machine's potential.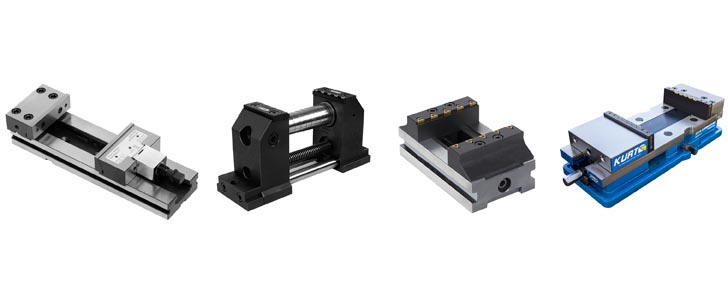 TriMax Series Vises offer the benefits you need to maximize your machine's potential with multiple part clamping, quick change components and easy adjustment. The traditional, bulky machinist vise was THE single solution workhorse for workholding. But machines and machine tools have evolved, and so should your vise. TriMax vises are matched for today's manufacturing demands and provide all the versatility you need in a small footprint. This is not your grandpa's vise.