Neoprene Covered Bearings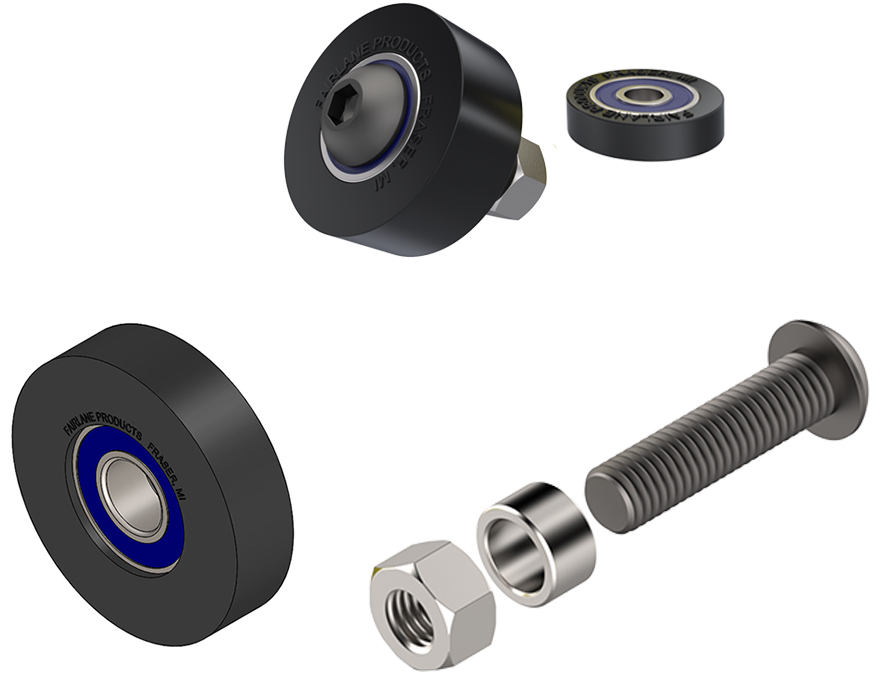 Fixtureworks® (Fraser, MI), now offers standard neoprene covered bearings as an addition to its standard, stocked urethane covered bearings. The neoprene surface material provides flame and weather resistance. The smooth roller surface is cast directly to a precision sealed ball bearing and provides smooth, quiet operation.
Neoprene Covered Bearings - Bearing Mount & Stud Mount
Neoprene covered bearings are available in 60 and 80 durometer and are made with a single bearing configuration. A 60A durometer is about as hard as an automobile tire and an 80A durometer is about as hard as a skateboard wheel.
Covered bearings are available in stud mount and bearing mount styles and are offered in a variety of sizes with outer diameters ranging from 1-1/8 to 2 inches. The stud mount style comes complete with a button head cap screw, lock nut and spacer. Custom mounting hardware options are also available.
See the entire line of neoprene and urethane covered bearings below: